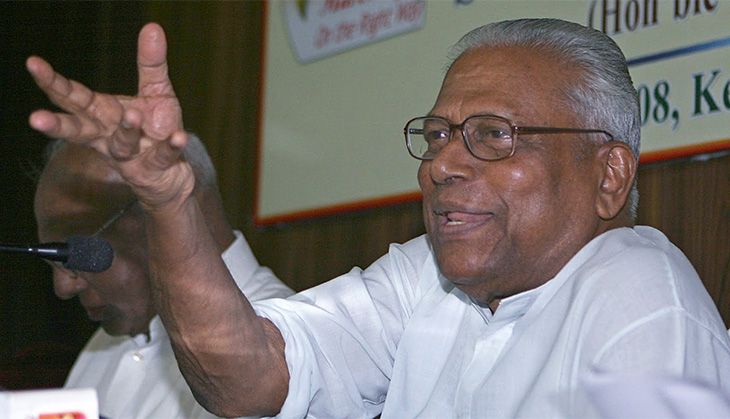 VS Achuthanandan, 93, the former Chief Minister of Kerala and Communist Party of India (Marxist) leader, is an elbow in the ribs for Prime Minister Narendra Modi and his Clean India Mission which focuses on building public bathrooms and keeping a check on open defecation.
"He keeps singing shauchalayam, shauchalayam, shauchalayam to every Indian. But when there's nothing to eat, how can they use the toilets?" Achuthanandan told NDTV's Prannoy Roy.
Though PM Modi was called by his party to headline the BJP campaign in Kerala, the strategy backfired after he compared Kerala with Somalia during a rally. He was mocked on social media with the hashtag #PoMoneModi which was a subtle way to tell someone to 'get lost'.
Modi had compared Kerala to Somalia in terms of infant mortality rate.
The Left's campaign is being led by Achuthanandan and Pinarayi Vijayan, neither of whom has been declared presumptive Chief Minister, though both are in the running.
The incumbent Congress-led coalition, headed by Oommen Chandy, remain unsteady after repeated corruption scandals and a lengthy line of political murders.