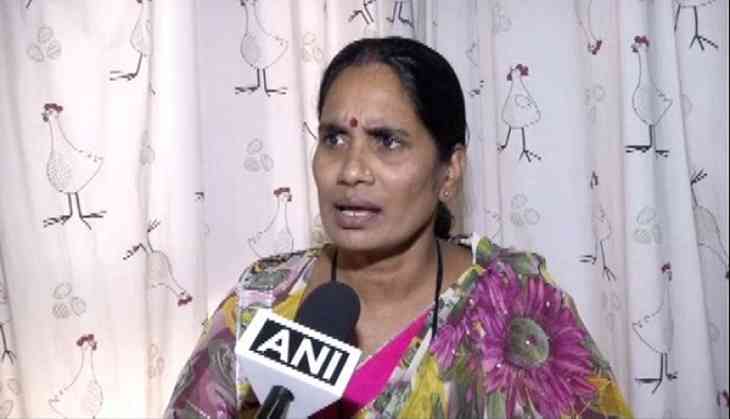 The brutal rape and murderous case of Jammu and Kashmir's Kathua and Uttar Pradesh Unnao rape case has disappointed the mother of Nirbhaya, the paramedic student brutally gang-raped and murdered in Delhi in 2012. Nirbhaya's mother Asha Devi demands death penalty for the rapists asserting that 'our daughters are not safe'.
In 2012, the 23-year-old girl was brutally gang-raped in a moving bus in the national capital on December 16, a fortnight later she succumbed in a Singapore hospital.
"I feel very sad that we have progressed as a society a lot, but still our daughters are not safe today. I demand rapists should be hanged," Nirbhaya's mother said at the venue of DCW chief Swati Maliwal's indefinite hunger strike.
In wake of the recent incidents of rape in Kathua in Jammu and Kashmir and Unnao in Uttar Pradesh, the Maliwal goes on indefinite hunger strike.
"I am working with Swatiji for a long time and I support her 'Anshan' (hunger strike) and all demands," Nirbhaya's mother said.
Earlier, while talking to News18, referring to rape cases in India, Asha Devi said, "We have a weak judicial system. Rapes happen every day, but the accused get no punishment. If one goes to jail, the case goes on for years till they get the punishment. These incidents prove that we are still where we were back in 2012 when Nirbhaya was raped and murdered."
"Cases happened, media focused on them for two days and then they were forgotten. No one is scared of the law today as an accused knows that after two or four years, they will be acquitted. The fault lies with our police, law and government," she further added.
Meanwhile, Amid pressure and threats from the villagers the family ofKathua rape victim Asifa Bano, has decided to move to Supreme Court to request to transfer the trial outside of Jammu and Kashmir in another state.
Also read: Asifa rape case: Kathua rape victim's family to move Supreme Court for trial outside Jammu and Kashmir