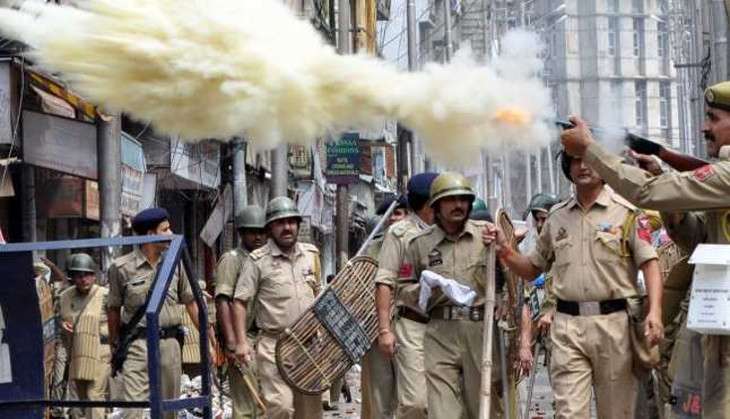 Students of colleges across the country appear to be attacking Kashmiri students in retaliation for the unrest in Jammu and Kashmir.
At Hyderabad University, a group of about 25 students belonging to the right wing ABVP beat up a Punjabi research scholar on Saturday, mistaking him for a Kashmiri student, while in Bhopal's Barakatullah University, a Kashmiri student was thrashed by his college mates when he told them he was from Pampore, according to the Hindustan Times.
Amol Singh, the student attacked by ABVP at Hyderabad University, said: "They knocked me down, started to punch me on my face and stomach, and hit my knees. My friends and I tried to run away into the hostel and they chased us."
He said his attackers had mistaken him for Bilal, a student from Kashmir.
Students from Singh's hostel said: "ABVP students barged into the hostel saying: Where is Bilal? We will teach a lesson to that anti-national."
ABVP leader N Sushil Kumar denied the allegations, saying that Singh and his friends had attacked ABVP students protesting against the violence in Kashmir.
In the Bhopal incident, doctoral student Umar Rashid said he was attacked by two people at Barakatullah University when he told them he was from Pampore in Kashmir.
Rashid said: "They thrashed me brutally in front of security guards. One of them said we were responsible for the poor condition of Kashmir."
Another student, Shahbez Ali, said he was with Rashid when he was beaten up. He said: "He was in an unconscious state. I took him to a mosque on the campus. We called a professor and other Kashmiri students. The professor asked us to take him to the hospital."
Later, Kashmiri students demonstrated in front of the vice chancellor' s office.
Irfan Rashid, a student from Kashmir, said: "We got surprised with the reaction of the administration as they didn't even pay attention to this incident."
However, BU vice chancellor MD Tiwari said: "The Kashmiri students are lying. There was jostling among students present near the administration building but the Kashmiri students are trying to give a different colour to the whole issue."
He added: "We have tightened security and also held a meeting with the proctor, registrar, dean of student welfare and the head of the department to discuss the issue."