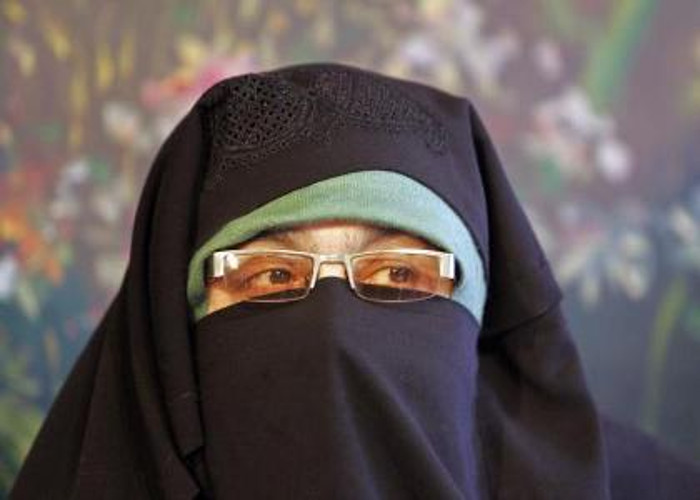 After unfurling the Pakistani flag in Kashmir on 14 August and singing their national anthem, separatist leader Asiya Andrabi addressed Hafiz Saeed's rally in Lahore via phone.
Asiya Andrabi is a part of the separatist All Parties Hurriyat Conference in the Kashmir valley.
Hafiz Saeed is the founder of terrorist organisation Jama'at-ud-Da'wah and is also the mastermind behind 26/11 Mumbai terror attacks.
In her telephonic address to the rally, organised in Lahore on August 14, Andrabi greeted the people of the neighbouring country on their Independence Day.
Saeed was seen sitting on the stage during Andrabi's address.
Hours before her address, the DeM chief had celebrated Pakistan's Independence Day at her residence.
Dozens of DeM activists had gathered in Bachpora area of the city where they celebrated Pakistan's Independence Day.
Andrabi's telephone address triggered a controversy with BJP's Jammu and Kashmir unit president Jugal Kishore demanding strict action against her.
Andrabi had earlier also celebrated Pakistan's National Day on March 23 this year and hoisted the flag of that country, following which the police had registered a case against her under the Unlawful Activities Prevention Act.
-with inputs from PTI