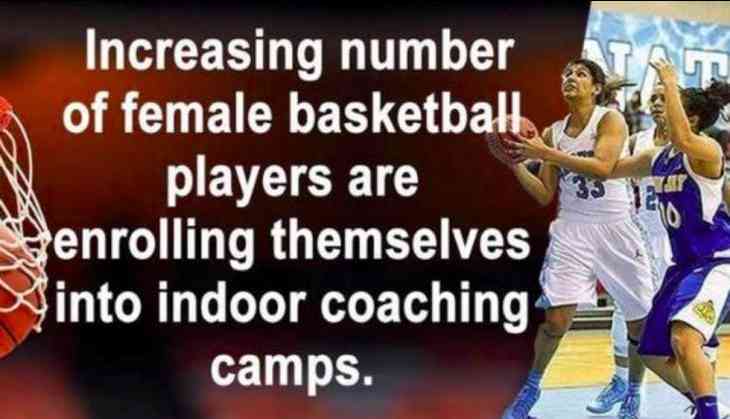 Regardless of the harsh climatic conditions in Jammu and Kashmir, the girls are being trained relentlessly so that they can compete in basketball at the national level.
Deriving motivation from the facilities being provided by the Jammu and Kashmir Government to high performing sportspersons, an increasing number of female basketball players have enrolled themselves into indoor coaching camps.
The girls here are provided with guidance from well-trained and experienced coaches of the valley.
"We play at the indoor stadium everyday at 2:30 p.m. and the girls are being provided with regular training from three months. The focus here is more on girls so that basketball can be promoted amongst them," said Mursaleen Ahmad, the coach.
The sport also helps the players in maintaining physical fitness during the winter season.
" Basketball helps me maintain my physical fitness during winters as it increases physical activity which is otherwise reduced during winters," said Farah Jan, a basketball player.
The players hope to compete at both national and inter national levels in future.
-ANI