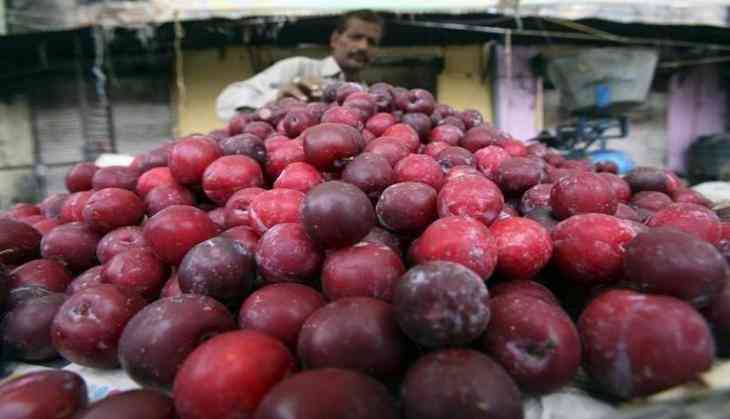 Good spells of rain and moderate temperature have yielded a bumper plum crop for Kashmir Valley farmers as compared to last year.
Kashmir is popular for its fruits and dry-fruits. Apples, pears, cherries, grapes, pomegranates, mulberry, peaches, apricots, walnuts , almonds and mouth watering plums that require a moderate climate including light rainfall and bright sunshine.
Farmers are busy harvesting the fruit, which are mostly grown in the Bhagati Kanipora area of Budgam district and in Zakura in Gulabbag district.
"This year we have a bumper production of plums. This year the rain was also adequate and the quality of the fruits is therefore very good," plum dealer Abdul Hameed said.
The harvesting of any type of fruit crop also generates employment among the poor.
No doubt that the sizes of the plums are little bit smaller as compare to last year but production is good and rates are also high which results growers will earn satisfactory amount this year.
Plums are available in the market for two months only (July and August) as of its short shelf life. In order to increase its shelf life and sell it in the markets unhurriedly, Plum dealers directly shift the fruits to the Lassipora stores soon after plucked off from the plants.
-ANI