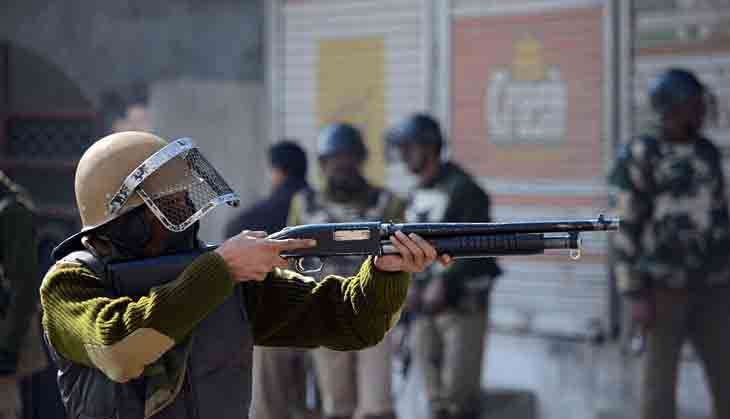 One terrorist was killed in an attack on a police post near Handwara on the night of 19 September.
The took place a day after the terrorist attack on an Army camp in Uri that killed 18 soldiers.
Handwara, in Jammu and Kashmir's Kupwara district, is about 70 km northwest of Srinagar. It lies close to the Line of Control (LoC).
On 18 September, militants attacked a battalion headquarters of the Army at Uri in the Baramullah district of Jammu and Kashmir in the wee hours, with explosions and heavy gunfire heard at the spot. All terrorists are reported to be dead.
India has decided to diplomatically isolate Pakistan at every international grouping in the wake of the 18 September terror attack in Uri.
The decision was made at a high-level review meeting - chaired by Home Minister Rajnath Singh - held in the national capital on 19 September.
Uttar Pradesh Chief Minister Akhilesh Yadav has announced Rs 20 lakh compensation for the family of the soldiers who lost their lives in the attack. Bihar Chief Minister Nitish Kumar also announced that Rs 5 lakh would be given to the grieving families from the state.
Maharashtra government also announced financial assistance of Rs 15 lakh each for families of soldiers from Maharashtra, who lost their lives in the Uri attack.
The attack began at around 0400 hours and the number of militants was believed to be three.
Immediately after the militants entered the camp, explosions and exchange of heavy fire were heard from inside, official sources said.
Initially, the attack was understood to be at the Brigade Headquarters but sources in the Army said it was at the rear formation of a battalion that was deployed at the Line of Control (LoC).
Helicopters were pressed into service to deploy Special Forces of the Army and to evacuate the injured.
The injured army men have been rushed to Army base hospital in Srinagar, the sources said.
-- inputs from agencies