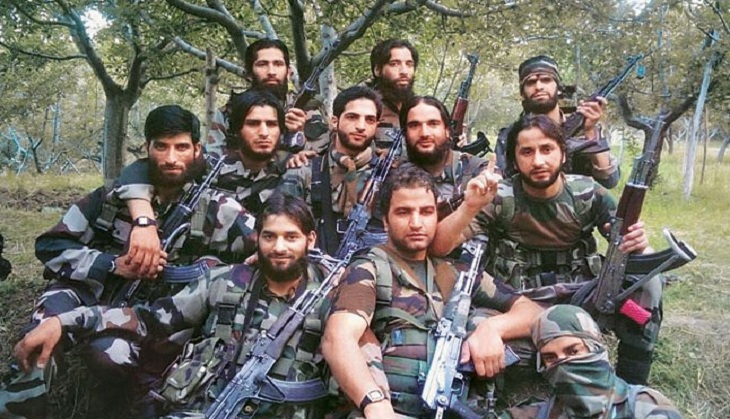 On 28 May, Tariq Pandita, said to be a close aide of the commander of the Hizb-ul-Mujahideen (HM), Burhan Wani, surrendered to the security forces in the Pulwama village in south Kashmir.
Tariq, a resident of Kareemabaad, was a key member of the HM (Burhan Wani) group, which has been under the radar of security agencies.
Earlier this month, three Hizbul militants were neutralised in an encounter with the security forces in Avantipora in Pulwama district of Jammu and Kashmir.
In April 2015, another close aide of Wani, Naseer Ahmad Pandit, was gunned down by forces in Shopian district. Naseer Ahmad Pandit was a former police constable who used to work as a guard at the residence of a former Jammu and Kashmir minister. He had reportedly escaped with his service rifle to join the Burhan-led HM.
Burhan Wani, 21, the son of a government school principal, is known for inciting youth to join the armed rebellion by posting videos and pictures on social networking sites. According to reports, his pictures in fatigues and with a rifle and a video giving a sermon to people about launching a jehad had gone viral in the valley sometime ago.
Reports also say that about 30 youth have joined Hizb-ul-Mujahideen in South Kashmir this year alone.
--ANI