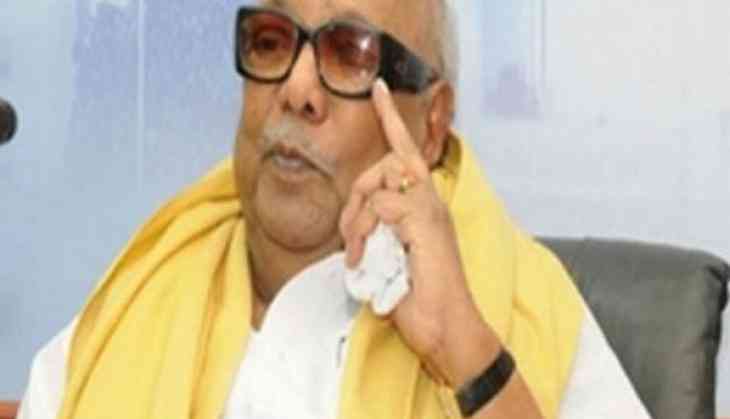 M Karunanidhi, a veteran leader breathe his last on Tuesday evening at Kauvery hospital after a prolonged illness. However, there is no such thing about Kaliagnar that people do not know. As if he was elected as Chief Minister of Tamil Nadu five times. He won the assembly elections 13 times. Interestingly, Karunanidhi has never lost his election in his life. There are many things that you do not know about him. Do you know about how much property he had? Do you know how much wealth he left behind? These are all the questions that you will definitely want to know about. Let's also tell you that they have left behind the wealth behind.
The last election was fought from this assembly:
Late M Karunanidhi fought his last election in 2016 in Thiruvarur assembly. In which he had won for second consecutive time. He defeated R. Panneerselvam in this election. In this entire election, he had spent Rs 15,57,680. According to the ADR report, he had spent Rs. 2,80,652 in public meetings.
In the campaign material, his expenditure was Rs 4,22,410. During this period, he had spent Rs 3,08,034 on vehicles used in the elections. According to the ADR report, he had spent Rs 2,35,750 on works during his election campaign. In the other small expenses, Rs 2,58,630 was spent. While he was given 19,12,880 rupees to spend in the election during that time.
Properties worth crores M Karunanidhi left behind:
M Karunanidhi married thrice. He named the highest assets on the names of his three wives. Once he was counted among the richest leaders of South India. He was king of his kingdom. If we talk about property declared in the affidavit given at the time of 2016, the property of his wives is total assets of Rs 62,83,33,253.
If we speak of movable assets worth 58,61,00,253.61 rupees. While talking about immovable assets, they worth are 4,22,33,000 rupees. Karunanidhi's bank accounts hold 13,31,79,456 rupees. This figure is according to the report of AI ADR after the 2016 elections.