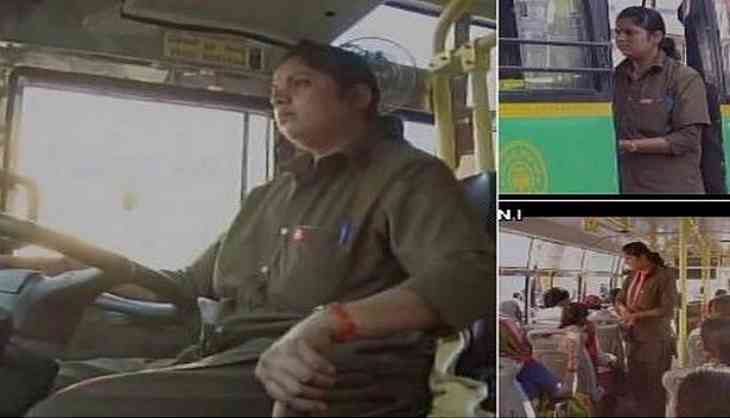 Sridevi, 32, became the first female driver of the state owned Transport Corporation in Karnataka, thus breaking the gender stereotypes.
She is the first woman driver for the state owned North Western Karnataka Road Transport Corporation (NWKRTC), and runs city buses in Hubli.
"First I worked in a garment company and later joined VRL, a private transport company and learnt driving there. Then I applied for NWKRTC and got selected. I am driving heavy vehicles from last five years," the 32-year-old said.
Sridevi, the daughter of a driver from nearby Yamnur village, started earning by doing some small works in her village soon after completing her 10th exams.
Inspired by her father's profession, she always dreamt to learn driving and decided to choose driving.
-Speed desk