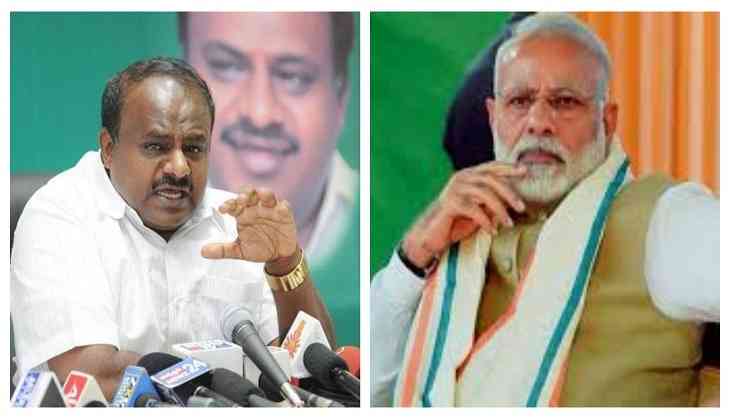 The results of Karnataka Assembly election results have already announced, but it is not yet announced that which party will go to form the government in the state. BJP, Congress and JD(S) is still fighting hard to form their government in the state. BJP is saying that the MLAs of Congress and JD(S) are in their contact whereas Congress is planning to take its MLAs to the resort.
However, there is also a round of meetings conducted in Bengaluru on Wednesday. All the three political parties are busy in doing the meetings with their party MLAs.
As the time is passing, the battle among the party become more intensified for the seat of CM in the state. Recently, Ghulam Nabi Azad has also shown his anger and said that if the Congress and JD(S) won't be invited by the Governor during taking the decision that who will form the government then, there will be a battle for it. Before him, a Congress MLA Amaregouda Linganagouda Patil Bayyapur also attacked BJP and said that BJP has offered him a post of Cabinet Minister.
Now, another controversy raised against the Modi party by the JD(S) MLA HD Kumaraswamy who alleged that BJP had offered 100 crores to the Congress party MLAs to buy them. He has given this statement during a press conference. Kumaraswamy further said that BJP does not have the majority to form the government while they have the majority. He also said that 'Where is this black money coming from? They are supposedly the servers of poor people and they are offering money today. Where are the income tax officials?'
Well, Kumaraswamy has been elected as the leader of JD(S) and now has been nominated as a CM candidate of the party.
Watch Video:
Also read: Karnataka Elections 2018: Congress leader Ghulam Nabi Azad warns, 'If Governor did not follow the constitution values then there will be a bloody conflict'