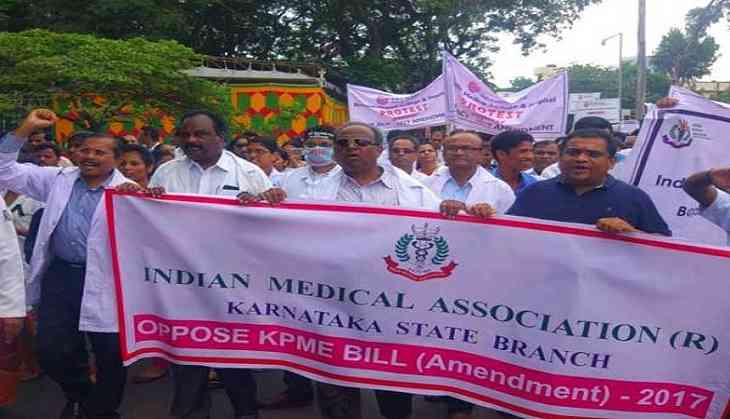 Doctors of Private Hospitals Association and Indian Medical Association (IMA) on Monday staged a protest against the proposed Karnataka Private Medical Establishments (KPME) Act here.
More than 25,000 doctors from various private medical hospitals and health care assembled in front of the Suvarna Vidhana Soundha at Belagavi.
When IMA Karnataka President, Dr Ravindra, was asked what would he do if the government passes KPME Act, he told ANI, "I will go for fast unto death from tomorrow itself".
The protest was staged on the first day of the 10-day winter session of Karnataka Legislature, which began this morning.
Meanwhile, the doctors are also planning to go on hunger strike to protest against KPME Act to restrict prices for various kinds of services and to form a new patient grievance redressal forum at the district-level.
After the city and state doctors going on strike, the services at the Out Patients' Department (OPD) in private hospitals and clinics have also been affected.
-ANI