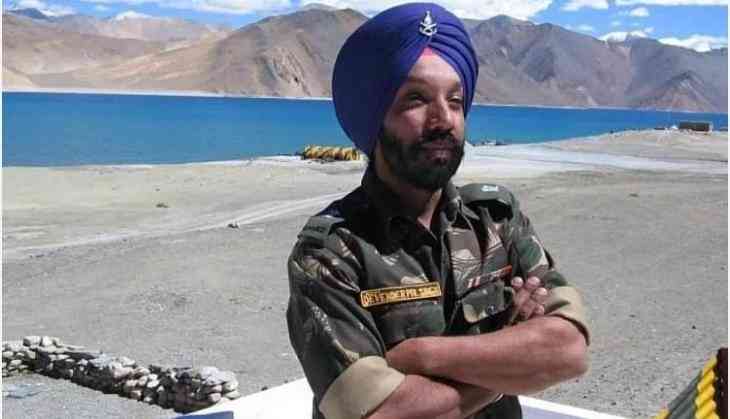 On the occasion of Vijay Day, meet Kargil warrior who had died after being dead and today has become an example. Know how the rebirth of Veer Saput
This Veer Bahadur is named after Major DP Singh. They are also known as First Indian Blade Marathon Runner. He first defeated death and today he is the source of inspiration for millions of people, but his story of reincarnation is interesting. DP Singh celebrates his reincarnation day on 15th July every year. He is 45 years old now, but 18 years of life has already completed a few days ago.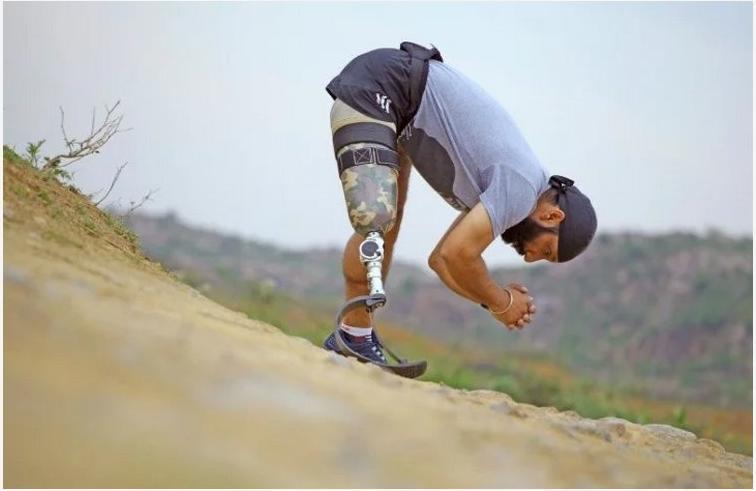 DP Singh
DP Singh was badly injured in the battle of Kargil. He had a foot cut too. During the treatment, he was declared dead, but he was alive. DP Singh himself explains that 999 is the matter. The Kargil war was going on. A blast happened. My colleagues were killed for eight kilometers, their bodies were in front of my eyes. I was one and a half kilometers away. I was stained with blood. One leg was lost there. There were 40 deep wounds on the body.
My companions took my life at stake and took me from there. The pak Okubed river came in the middle. A companion could not even swim properly. Still, I got to the hospital. He could have been shot at any moment, but he did not leave me. The doctor had let me declare dead. DP Singh says that he had written live on my luck. On the same day a senior doctor was on a tour of the hospital and with his efforts, life returned to my body. That started a new life. From then on every 15th July I celebrate my death and birth day.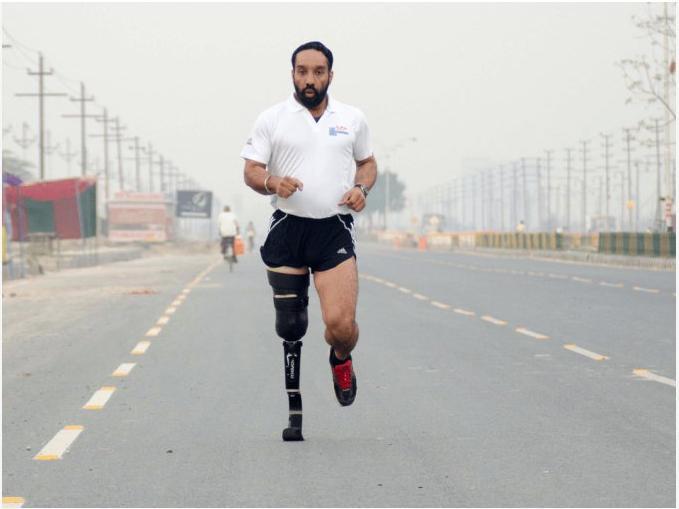 Major DP Singh
Major says that I started this new life as a child, but the journey was difficult. Because here there was no one who was a hands-on instructor. But I learned to walk only with the wounds, but to run with the help of artificial legs in 2009. Explain that at this time Major started running in the marathon with the help of an artificial leg. The 21 km Half Marathon ran history and nobody had done so before them in the country. He has also taken part in three marathons.
Major Singh has twice enrolled in Limca Book of World Records. The army gave artificial feet, which we call 'blades prosthesis'. This artificial leg is not manufactured in India and it has to be made from western countries. Major Singh is running an institution- "The Challenging Vance". Together with some people like him in 2011, Major Deep Singh created a group called 'The Challenging Once'. At present, about 800 people are associated with this group, 90 of them are participating in race, swimming, riding and para Olympics etc.