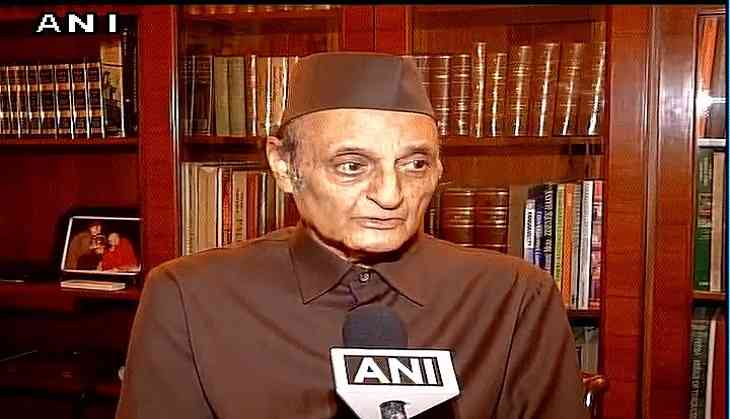 Veteran Congress leader Karan Singh on Tuesday said that Jammu and Kashmir needs to be put under President's Rule as the BJP-PDP state government has not been able to combat terrorism in the region effectively.
Singh further asserted that the Amarnath Yatra must continue and every effort must be made to ensure that a terror attack like the one on Monday was not repeated.
"I see no step other than imposition of governor's rule in the prevailing situation, this is my individual opinion," said Singh.
"Yatra should continue, but such an attack should not take place again. I think governor's rule should be imposed in J and K," he added.
Congress leader Ghulam Nabi Azad said the government needs to introspect as to why despite advance intelligence inputs there was a failure to prevent this act.
Meanwhile, Jammu and Kashmir Chief Minister Mehbooba Mufti and Jammu and Kashmir Governor N.N. Vohra paid tributes to the pilgrims who lost their lives in the attack.
Terrorists had on Monday night opened fire on a bus carrying over 30 pilgrims in Anantnag district.
The incident occurred at around 8.20 p.m. yesterday between Baltal and Mir Bazar. Reportedly, the bus was neither a part of a convoy nor registered with the shrine board.
The 90th and 40th battalions of the Central Reserve Police Force (CRPF) have been deployed at the spot to prevent further untoward incidents.
National Conference leader Omar Abdullah took to Twitter to condemn the incident.
"The attack cannot be condemned strongly enough," Omar wrote on Twitter.
"Very sad news. The attack cannot be condemned strongly enough. My sympathies to the families & prayers for the injured."
"The one thing we had all feared this year during the yatra. In spite of recent successes against militants & unprecedented force presence," he added.
-ANI