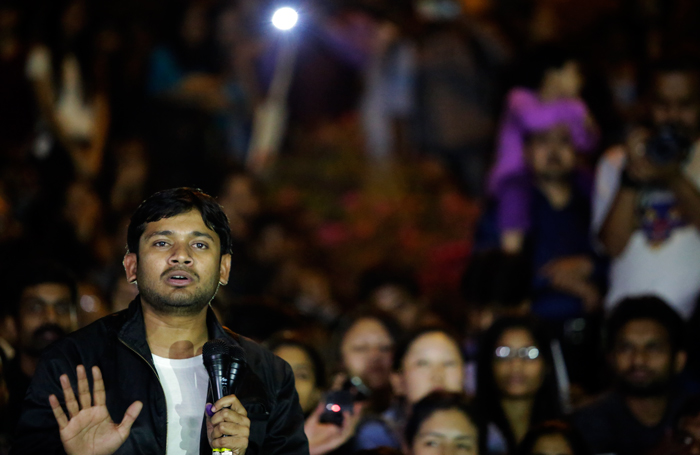 Jawaharlal Nehru University (JNU) students' union president Kanhaiya Kumar on Tuesday said that the show-cause notice served to him by the varsity authorities does not mention of rustication.
"I have not been rusticated. The university authorities have issued a show-cause notice to me and sought a reply by 5 p.m. tomorrow," Kanhaiya told ANI while leading a march here.
"I would like to tell the people of the nation that JNUSU is fighting for saving democracy in this country, that's why we are conducting a march today demanding that the students, who have been convicted on the grounds of anti-national activities, should be set free," he added.
Kanhaiya further said 'Rohith Act', a law proposed by the agitating students against discrimination in universities, should be brought and implemented to safeguard social justice.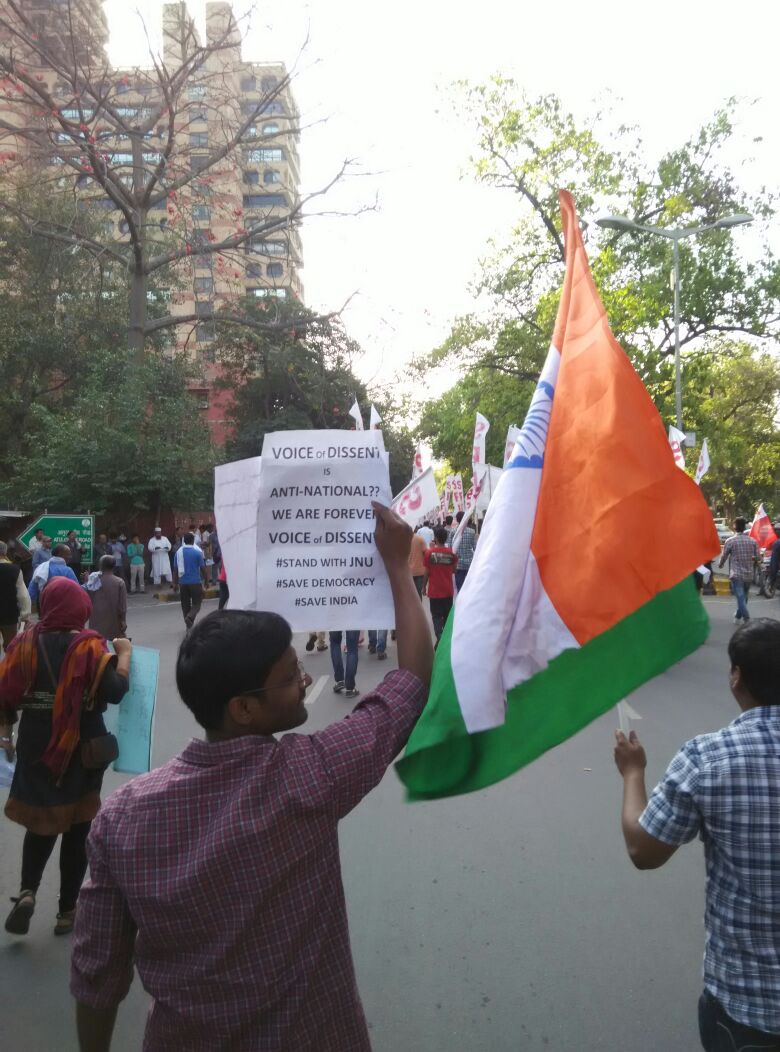 The march, which began from the Mandi House in the national capital, will end at the Parliament Street.
via @suhasmunshi. pic.twitter.com/TGmySUhQkq

- somi das (@Somi_Das) March 15, 2016
A high-level committee of JNU has reportedly recommended rustication of Kanhaiya Kumar, Umar Khalid, Anirban Bhattacharya and two other students for their alleged role in connection with the February 9 event at which anti-national slogans were allegedly raised in JNU campus.
The five-member committee has also recommended the imposition of fine on some students, including Kanhaiya, who were present at the event. However, a final call will be taken by the office of the chief proctor.
( With inputs from ANI)