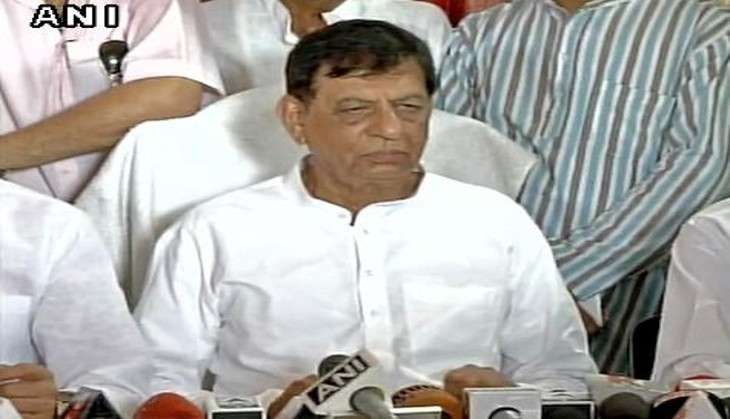 Bharatiya Janata Party MP Hukum Singh has changed his stance, days after he claimed that at least 340 Hindu families have moved out of Uttar Pradesh's Kairana due to "threat and extortion by criminal elements belonging to a particular community".
The MP from Kairana has now said that the alleged exodus was not a communal issue. "By mistake someone in my team mentioned Hindu families. I asked them to change that. I stick to my stand that this is not a Hindu-Muslim issue. This is just a list of people of who have left under duress." Singh told ANI on 14 June.
"Have been informed that fake people are posing as persons mentioned in the list, stating they haven't migrated," he said.
Hukum Singh had released a list of 346 people who he claimed had migrated from their homes in the Kairana - a Muslim majority town, while claiming that they had to leave their homes after attacks and extortion attempts.
Meanwhile, Uttar Pradesh Chief Minister Akhilesh Yadav said on 13 June that the BJP should engage in constructive work rather than engaging in petty politics on the false claims of Hindus being forced to leave their homes in the Muslim dominated town for electoral gains in next year's assembly polls.