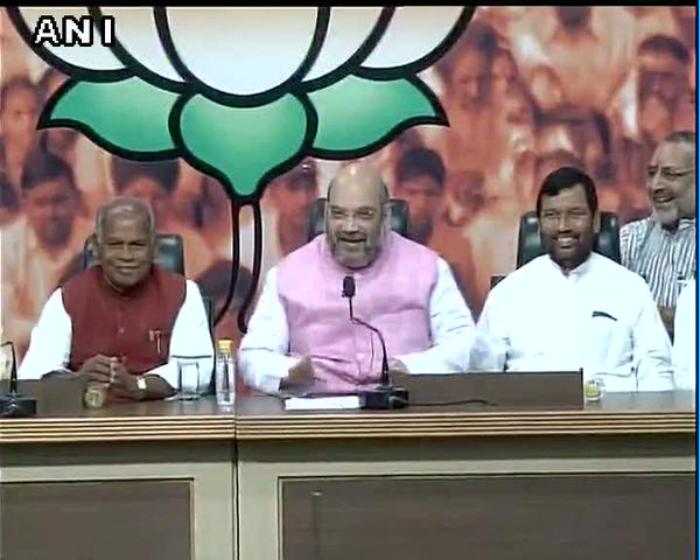 The BJP-led National Democratic Alliance in Bihar has announced its seat allocation for the upcoming assembly elections.
Out of the total 243 seats, BJP has decided to fight on 160 seats, Lok Janshakti Party (LJP) on 40 seats, Rashtriya Lok Samta Party (RLSP) on 23 and Hindustani Awam Morcha on 20 seats.
The announcement was made by BJP president Amit Shah in a press conference on 14 September.
He started off by taking a jibe at Bihar Chief Minister Nitish Kumar, saying that Prime Minister had announced a special package for the state but still the Bihar CM was not happy.
When asked about the differences among BJP and its allies over seat sharing, he replied that leaders of all the parties were sharing the stage and that everyone had agreed to fight the elections under the leadership Narendra Modi.
He added that PM will campaign for all four parties in Bihar and not just for BJP. "Nitish Kumar thinks of himself as Bihar, but the people of state don't think the same," he said.