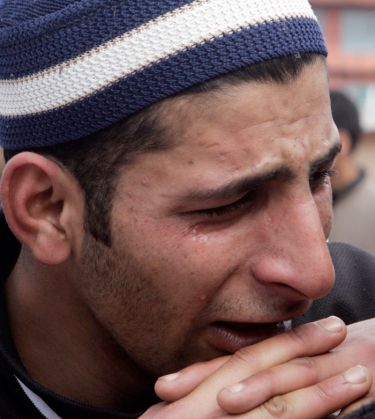 Unverified number of armed men attacked a police post in Sopore town, north Kashmir.
> Two policemen guarding Sultan-ul Arifin Makhdoom shrine in Tujjar Shareef were struck by the terrorists.
> Head Constable Fayaz Ahmad was seriously injured in the attack. He was moved to a nearby hospital where he succumbed to injuries.
> The militants snatched Ahmad's INSAS rifle before fleeing from the scene.
> The area has been placed on alert.
> Special Operations Group of Police, army and CRPF have arrived on spot.