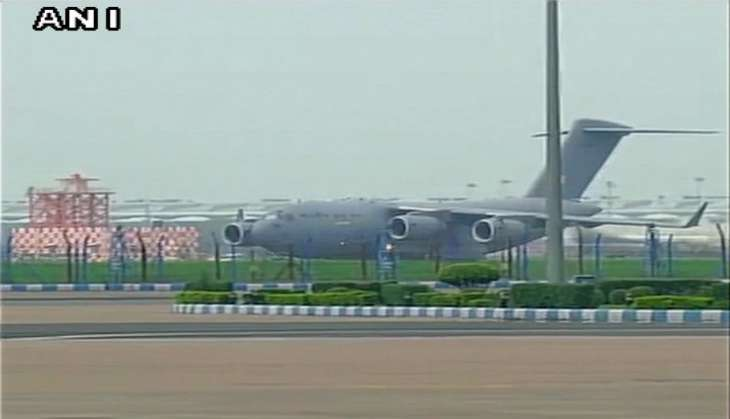 An Indian Air Force C-17 aircraft, carrying Indians evacuated from Juba in war-torn South Sudan, landed in New Delhi on 15 July.
The aircraft reached Thiruvananthapuram at 5am - where 58 people disembarked - before landing in Delhi at 10am.
The evacuation operation named as ' Sankat Mochan' is being headed by Minister of State for External Affairs General (Retd) VK Singh.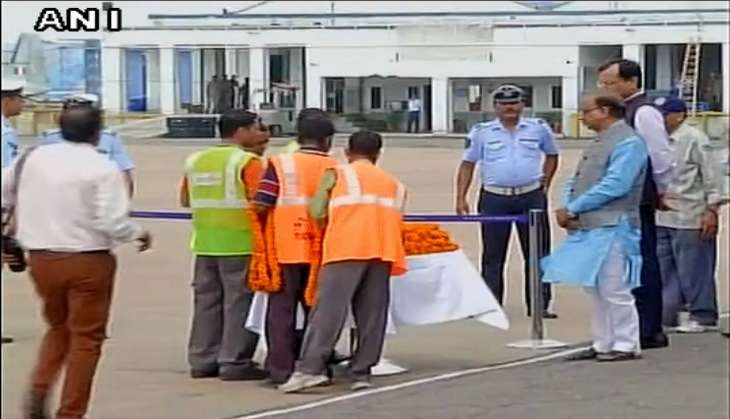 Photo: ANI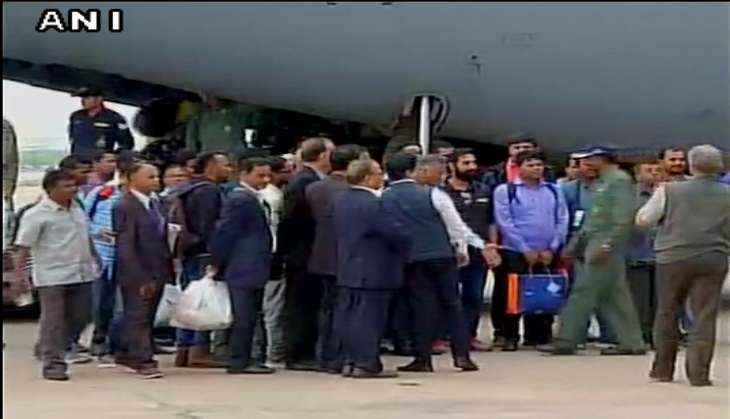 Photo: ANI
Photo: ANI
In a tweet, External Affairs Minister Sushma Swaraj said that both the aircrafts would reach Delhi via Thiruvananthapuram.
In a series of tweets, Swaraj further stated that Indian Air Force is carrying out the operation along with the Indian Railways and Air India, who will facilitate the onward journey. "Indian Railways and Air India will facilitate their onward journey," she tweeted. " Indian Air Force is carrying out OP," she tweeted.
Ministry of External Affairs (MEA) official spokesperson Vikas Swarup in a tweet said, the first aircraft has 143 Indian citizens including 10 women and three infants. The second aircraft is carrying nine Indian nationals and two Nepalese citizens as reportedly said by the Indian Ambassador in South Sudan, Srikumar Menon.
South Sudan's President Salva Kiir has ordered a ceasefire after days of intense fighting in Juba which left more than 150 dead and many more injured since fighting broke out on Thursday.
The ceasefire announcement came as United Nations Secretary General Ban Ki-Moon called on the Security Council to impose an "immediate arms embargo" and targeted sanctions on leaders and commanders blocking implementation of the peace deal. There was renewed fighting between the government and former rebel forces since Thursday in Juba. The latest exchanges were apparently sparked by a shootout between President Kiir's and Vice President Riek Machar's bodyguards.
--ANI