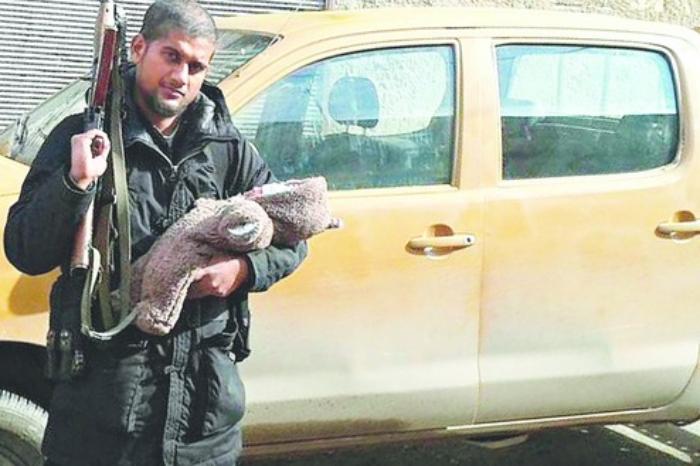 British Indian Hindu Siddhartha Dhar, who converted to Islam and moved to Syria to join the Islamic State, wrote a 46-page pamphlet extolling the tourism possibilities of the IS, reports Mail Today.
Dhar, known as Abu Rumaysah after he converted to Islam, is suspected of being the masked man in the latest video released by ISIS that threatens the UK. He has been dubbed the second Jihadi John.
Dhar moved to Syria in November 2014, and wrote the pamphlet that promises a holiday-like atmosphere in the Islamic Caliphate. He said it was like a "plush Mediterranean resort with British chocolate like Kit Kats, Bounty bars and Snickers freely available and the best lattes and cappuccinos around."
The pamphlet has his name on the cover, ending with al-Britani, used by British jihadis to show where they come from. The image on the cover shows IS solders firing on Jerusalem as they march into the city in Israel.
Dhar's guide to the Islamic State covers everything from the weather to food, transport, education, technology and people. According to him, weather-wise, "the caliphate offers an exquisite Mediterranean climate that has all the makings of a plush holiday resort."