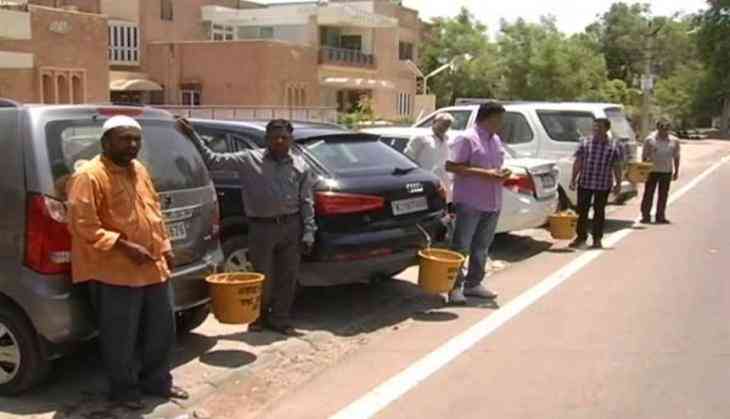 A locality of Jodhpur has initiated a unique way of collecting garbage.
The process involves attaching a bucket at the back of a car and putting garbage in it. Many luxury cars in the Kamla Nagar area of the city were seen recently as being a part of this activity.
Mohammad Yusuf, a resident told ANI, "PM Modi started a mission to clean this country, and we must support it. It is sad to see the dirty environment. We must not just focus on cleaning the city, but the country too."
Yusuf thanked his neighbours and friends who are a part of this mission.
Gopal, another resident of the area said, "I collect the garbage, put it in a bucket and dump it in the dumping yard. I have been carrying out this activity for a week, and I feel happy to be doing this."
Anil, another resident, "I use my Audi for collecting the garbage of my home and neighbourhood. I also have a hospital of my own, where I encourage my patients to do what we do."
-ANI