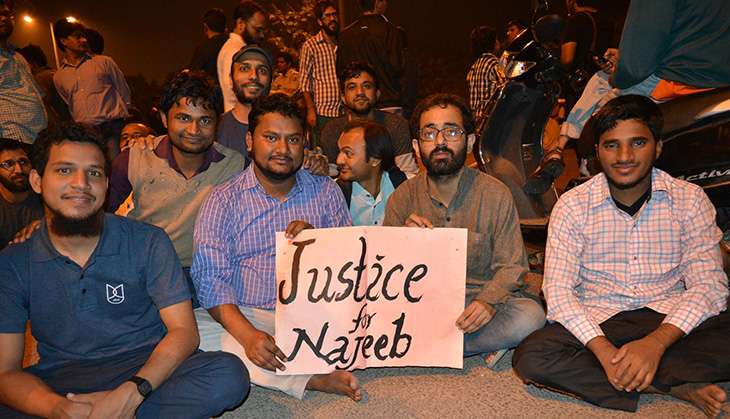 Jawaharlal Nehru University (JNU) Vice Chancellor M Jagadesh Kumar today warned the students of stern action against them as the siege of JNU administrative building by a section of students over a missing hostel inmate entered the second day.
The VC, along with other officials is confined on the premises. Students, who are agitating over the alleged inaction of University in the case of missing student Najeeb Ahmed, have not allowed the VC and about 12 other officials to come out of the building since 19 October afternoon though students and mediapersons have been able to access it.
"If all our efforts fail, if we continue to be confined like this and if we are prevented from doing our duty, we will have no other option but take suitable action," the VC said.
Rejecting allegations of inaction, he said they had written to the police about the missing student and an inquiry by the university will be expedited and the "guilty" will be punished.
Coming down heavily on protesting students, the VC said that several rounds of talks were held with them to convince them regarding the sincerity of the university to locate Najeeb but they were continuing with their "illegal" activity of holding hostage the authorities.
"This is a university run in a democratic manner. We value debate and discussion. That's why we had several rounds of discussions with the students to convince them that the university is sincerely working to locate Najeeb Ahmed.
"We have tried by every possible means to convince the students that we are trying our best to locate Najeeb. However, they are not relenting and resorting to this kind of illegal means," he said.