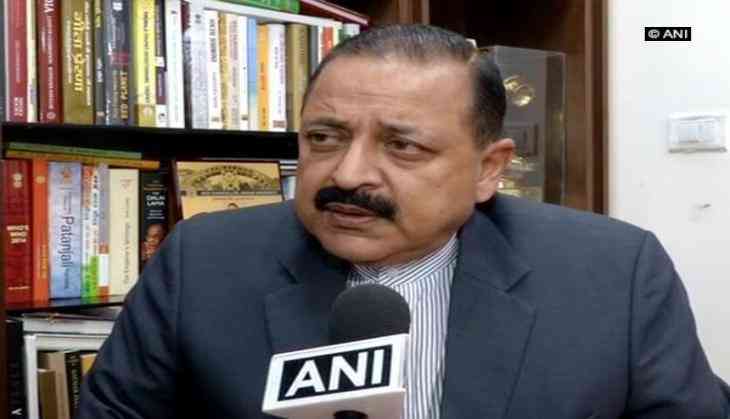 Minister of State in Prime Minister's Office, Jitendra Singh, on 30 November said Congress was the lone party where with each electoral defeat, the leader got an elevation or a promotion.
Speaking to ANI, the union minister said, "Rahul Gandhi was the general secretary then the vice-president. Now this month, the results will be declared of the Gujarat Assembly elections and within 24 hours of the Congress' defeat which is forgone conclusion, he will become the president of the party. With every electoral defeat, the leader gets an elevation or a promotion."
When asked about Maharashtra Congress Secretary Shehzad Poonawalla showing disagreement with the party's internal dynamics, Singh said, "This is an internal matter of the Congress party but since now they are in public life, the entire country knows that this is one party where it is always predictable who is going to be the next president. I don't know to what extent the inner party democracy is actually practiced over there."
He further said that the Bharatiya Janata Party (BJP) was the only political party which had given India a grass-root democracy in the true sense, particularly in the last three to four years.
Shehzad Poonawalla had earlier slammed the process to elect Congress president, calling it "rigged", citing he had the information that the delegates, who were going to vote for the election, were fixed.
"I have got information that the delegates, who are going to vote for the party president election, are fixed. This process is rigged. They have been appointed for their loyalty," Poonawalla told ANI.
Also read: Shehzad Poonawalla calls process to elect Congress President 'rigged'
Poonawalla, an office-bearer of the Maharashtra Congress, further said the election process was in reality a "selection process" and perhaps a "sham" of an election procedure.
-ANI