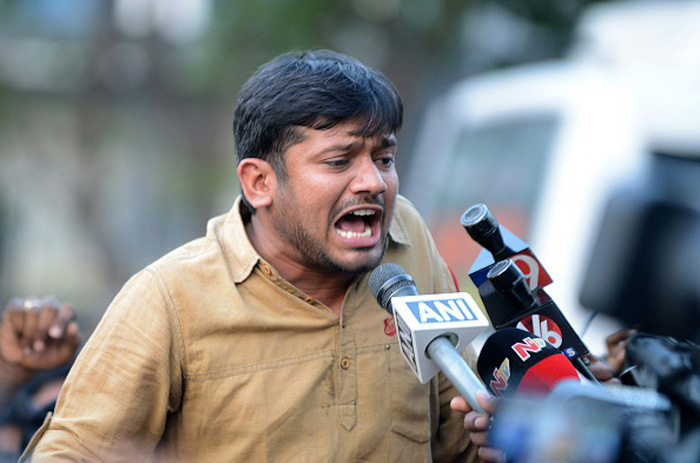 The Central University of Jharkhand's suspension of associate professor Shreya Bhattacharji has led to a rap on the knuckles from Raj Bhavan and the threat of a legal case against it.
The CUJ had on Monday suspended Bhattacharji for inviting retired JNU professor MN Panini to a university event. The suspension notice posted on the university website had referred to Panini as 'anti-national' and a mentor of the JNU students charged with sedition, including Kanhaiya Kumar. It also said that "The decision of Dr Shreya Bhattacharji, associate professor, regarding sharing the dais by governor, state of Jharkhand, with a person of disputed integrity (Prof Panini) ultimately led to cancellation of visit of governor on the university campus on March 19, 2016."
Panini said: "Whatever CUJ is saying is a plain lie. I don't even know them (the JNU students). I retired on 1 March, 2009, from the Centre for the Study of Social Systems, School of Social Sciences, at JNU. Those students in question may have joined later. I never taught them, or met them anywhere. "
Panini now plans to move court against the CUJ, according to The Telegraph. "I will not let it go. This unwanted reference to me is totally unacceptable, and will affect my reputation and career. I will go to court," he said.
Raj Bhavan also issued a clarification on Wednesday, saying that the governor had not given written or verbal consent to attend the March 19 CUJ programme because she had prior engagements. The governor's principal secretary SK Satpathy asked CUJ vice chancellor Nand Kumar Yadav him to rectify the suspension notice. The notice was pulled off the university website by Wednesday evening to be reframed.
The JNU students referred to by the CUJ's suspension notice also clarified that Panini had nothing to do with them.
"We joined in 2010. We never met Professor Panini, we don't know him either," said Anant Prakash Narayan, one of the six JNU students facing sedition charges.
Meanwhile, the JNU Teachers' Association has condemned the suspension of Bhattacharji. "What is simply outrageous is the action on her part that has been deemed as "misconduct" - namely, inviting an eminent academic to be guest of honour at a function at the university," the association said in a statement issued on Wednesday.