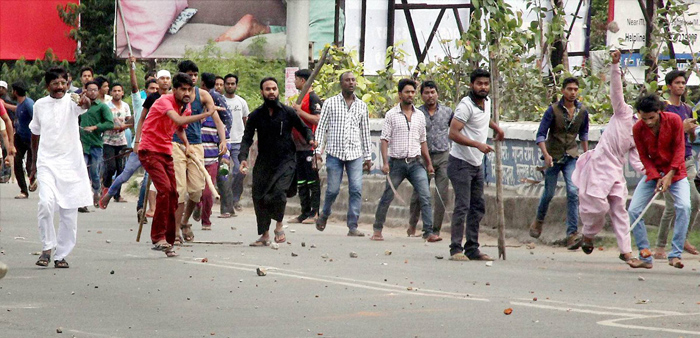 Section 144 (prohibition of an assembly of more than 10 persons in an area) has been imposed in parts of Ranchi, Jharkhand, following clashes between two groups in different places.
A few people sustained minor injuries following communal clashes, but now the situation is under control.
The clashes erupted after prohibited meat was thrown outside a temple late on 25 September, by unknown miscreants.
The day began with protests leading to multiple clashes so far.
District Collector Manoj Kumar said the situation is under control and appealed to all sections of people to not create panic. "Over 50 people trying to spread rumours and create trouble have been detained," Kumar said.
The Hindu outfits have called for day-long bandh and their supporters have been trying to enforce it. All shops on MG Road, Doranda, Birsa chowk, Albert Ekka chowk, and in few other parts of the state capital remained closed.
Following the communal tension CRPF, SSB, SISF and district police have been deployed in sensitive places.