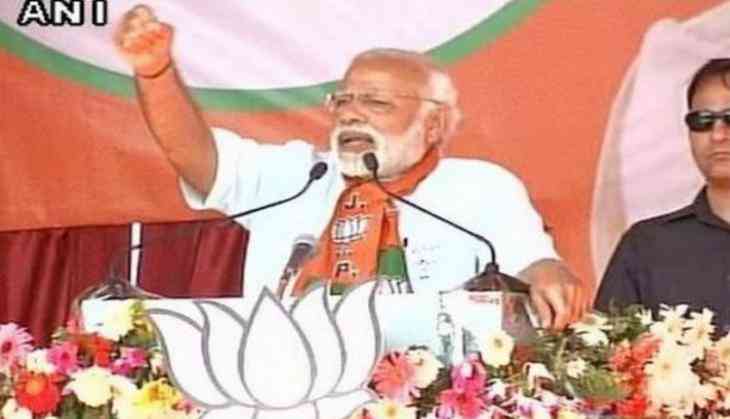 Reacting to the landslide victory for the Bharatiya Janata Party(BJP)in Uttar Pradesh, the Janata Dal (United) on Sunday urged that all the parties who are against the former should join forces and respond to the divisive politics.
"Even the elections results must have been beyond the estimation of the BJP. We want that the politics of divide should be responded with the unison of all the parties. If anti-BJP parties are divided in themselves then they cannot respond to divisive politics by the BJP," JD (U) leader Ali Anwar told ANI.
Remembering the electoral debacle for the BJP in Bihar elections, Anwar said, "The model which was presented in Bihar elections should have been persuaded by all parties, but this strategy was cornered by other parties because they feared that Nitish Kumar would get the benefit."
Anwar further added that all secular, Gandhians and Ambedkar followers should get together and Grand alliance in UP would mean if BSP and SP join hands.
Breaking all previous records, the BJP bagged two-third majority in Uttar Pradesh and Uttarakhand.
The BJP won with a clear majority in Uttarakhand with 57 seats in a 70-member assembly, ousting the Congress led by chief minister Harish Rawat and in Uttar Pradesh, the saffron party saw an unprecedented victory with 321 seats, while the Congress-Samajwadi party alliance bagged 54, the Bahujan Samaj Party (BSP) got 19 and others 18.
While accepting the defeat in the politically-crucial state, Chief Minister Akhilesh Yadav congratulated the BJP for its victory and said the SP-Congress alliance will continue in future.
--ANI