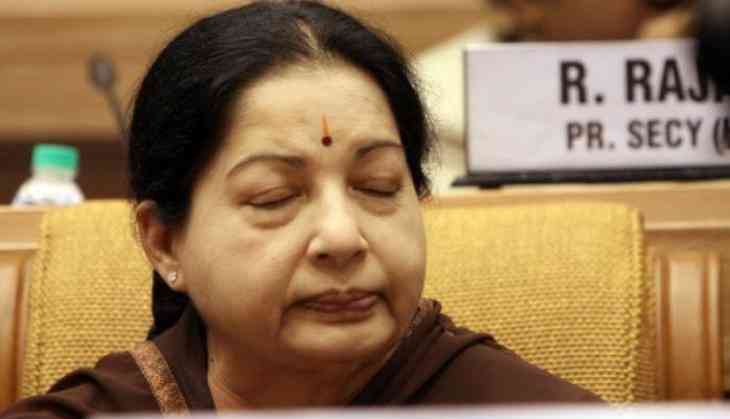 The Madras High Court today adjourned until October 10 the hearing on a petition filed against a lower court order, rejecting the plea to register a case of suspicious death in connection with the demise of former chief minister J Jayalalithaa.
When the revision petition by A K Velan came up before Justice S Vimala, the government counsel submitted that a similar plea had earlier been dismissed by the high court.
The judge recorded the submission and directed the government counsel to furnish a copy of the order on the matter and adjourned the hearing until October 10.
In his petition filed before the 14th Metropolitan Magistrate Court at Egmore here, the petitioner had sought a direction to the Thousand Lights police station to register a case of suspicious death in connection with Jayalalithaa's demise.
However, the petition was rejected by the lower court on June 27, following which the petitioner moved the high court.
He said Jayalalithaa was under medical treatment at the Apollo Hospitals here for 74 days and she was suddenly declared dead on December 5, 2016.
The petitioner alleged that secrecy was maintained with regard to the treatment provided to her by the hospital.
Jayalalithaa was admitted to the Apollo Hospitals here for fever and dehydration on September 22, 2016. After a prolonged treatment, she died on December 5 following a cardiac arrest.
Doubts have been raised over the events leading to Jayalalithaa's hospitalisation and her death by various quarters with opposition parties including the DMK demanding a CBI probe.
-PTI