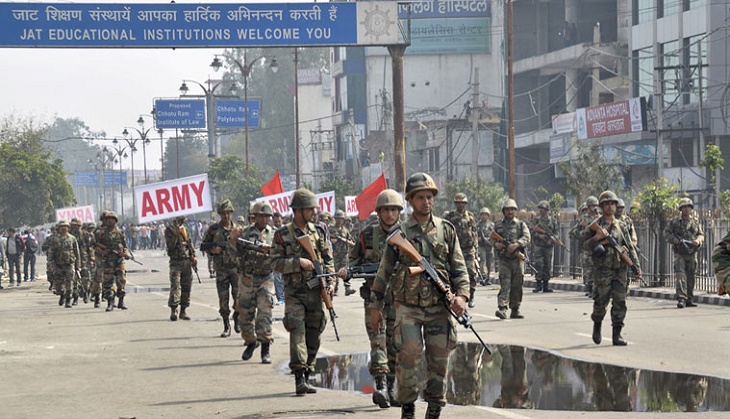 The All India Jat Arakshan Sangarsh Samiti called off its agitation for reservations in Haryana on Sunday after talks with Haryana Minister Krishan Lal Panwar in Delhi on Saturday.
All dharnas in Haryana were lifted before 5 pm on Sunday after the government told the community that they would look into their demands within the ambit of the law, according to The Indian Express.
The Jat community in the state began the second phase of their agitation on 5 June, demanding, among other things, the release of "innocent youths" who had been arrested for violence in the first phase of the agitation in February. Their demands included compensation and jobs to the next of kin of those who lost their lives in the February violence, efforts by the government to get the stay on Jat reservation vacated by Punjab and Haryana High Court, and the withdrawal of cases against protesters in this phase of the agitation.
Yashpal Malik, leader of the AIJASS, said that they would hold a rally at Mayyar village in Hisar district on 13 September to examine the government's action on the demands and decide the future course of action.