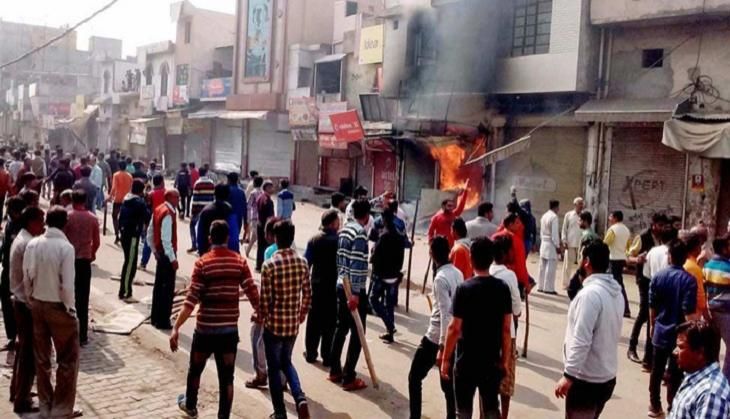 Ninety IAS/IPS official besides various state cadre officials have been castigated by the Prakash Singh probe panel for lapses during the Jat agitation in February.
The panel was constituted to probe lapses on part of civil and police administration officials during the agitation which took place from 7-22 February 2016. The panel, on Friday, submitted a comprehensive report to Chief Minister Manohar Lal Khattar within a period of 71 days. The committee had commenced its work on 2 March 2016.
"The state government shall examine all aspects of the report and take appropriate action at the earliest," The Indian Express quoted Manohar Lal Khattar as saying.
The first volume of the report runs into about 450 pages out of which the Main Report comprises 200 pages and there are another 200 pages of Annexures. The second volume, which has only about 40 pages, deals with the role of Intelligence in the context of the riots.
The report had not gone into the political aspect of the agitation, Prakash Singh, the panel head and former Director General of Police (DGP) UP and Assam and Director General Border Security Force, told the press.
He also said that the committee has examined 143 video footages pertaining to the arson during the Jat agitation and shall be submitting over 10 hours of video-recorded statements to the Home department for further necessary action.
On 25 February2016, the Haryana government had constituted a Committee to inquire into the acts of omission and commission on part of all officers and officials of both police and civil administration during the period of the Jat reservation agitation which resulted in blockades of roads including National Highways, in violence and extensive damage to public and private properties in many districts, reported The Indian Express.
The Committee assisted by IPS officer KP Singh, presently posted as DGP (Haryana) and IAS officer Vijai Vardhan, Additional Chief Secretary, Higher Education, Archives and Cultural Affairs Department, visited all the eight affected districts of the State, inspected the scenes of crime, heard all those aggrieved, and also listened to all the members of the public who appeared before the Committee.
The role of officers in the affected districts, Rohtak, Jhajjar, Jind, Hisar, Kaithal, Bhiwani, Sonepat, and Panipat, were examined in the report.
The Committee has also made some recommendations to improve the functioning of the civil and police administration.