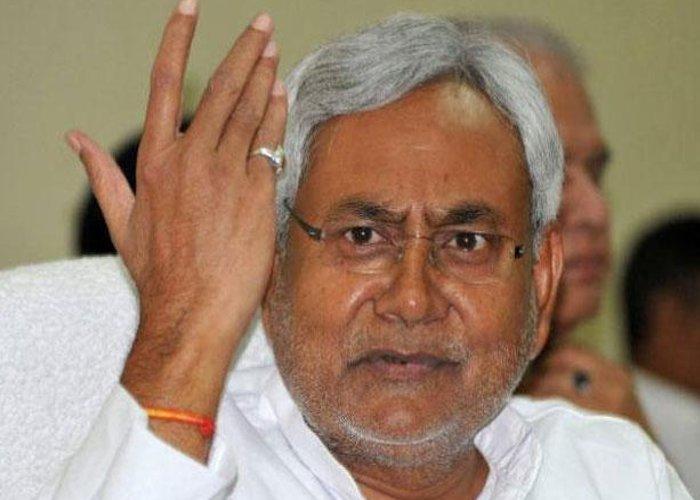 Janta Dal United on 11 August launched a full-fledged attack on Bhartiya Janta Party (BJP) raising questions on it's dealings in the state on one hand, while launching a 'Shabd Wapsi' (take back your words) campaign against Prime Minister Narendra Modi on the other.
Targeting the BJP, the ruling party, asked why BJP was inducting tainted persons in the party, and was socialising with those having known criminal antecedents with an eye on polls, and whether it was trying to contest polls with the help of such people.
It also raised 'leadership issue' in the state unit of the saffron party.On 10 August BJP had inducted the son of R K Rana, a convict in multi-crore fodder scam in the state. It is hobnobbing with MP Rajesh Ranjan alias Pappu Yadav, who has been a terror of Kosi region in Bihar. What is it doing? Does it want to contest polls with the help of such people," asked Sanjay Singh, MLC and JD(U) spokesperson.
Singling out Yadav for particularly harsh treatment, Singh claimed "several persons were killed by Yadav, who himself was enlightened into the world of crime during his imprisonment at Tihar Jail in New Delhi and Beur Jail in Patna. Men, women and children do not venture out in Kosi region of the state out of his fear."
He also asked how could a person like Yadav be given 'Y' category security cover by the Centre and asserted that the BJP should tell whether its relationship with him was "legal or illegal". He also challenged the saffron party to stay away from criminal elements.
Targeting senior BJP leader and former Deputy Chief Minister Sushil Kumar Modi, Singh claimed that Modi had lost his "mental balance" because the party was not declaring its chief ministerial candidate.
JD(U) on 11 August began its 'Shabd Wapsi' (take back your words) campaign as part of which DNA samples along with signatures will be sent to Prime Minister Narendra Modi demanding that he retract his DNA barb against Chief Minister Nitish Kumar.
JD(U), MLC Neeraj Kumar said the Prime Minister had announced last year that special courts will be constituted to deal with cases against tainted MPs and ministers but nothing was done after that."The BJP has six Union ministers and 62 MPs who are facing grave criminal charges.
We want to know how many special courts have been constituted to take action against them. We want to know from the party who scuttled the plans," Kumar said.
(with inputs from PTI)