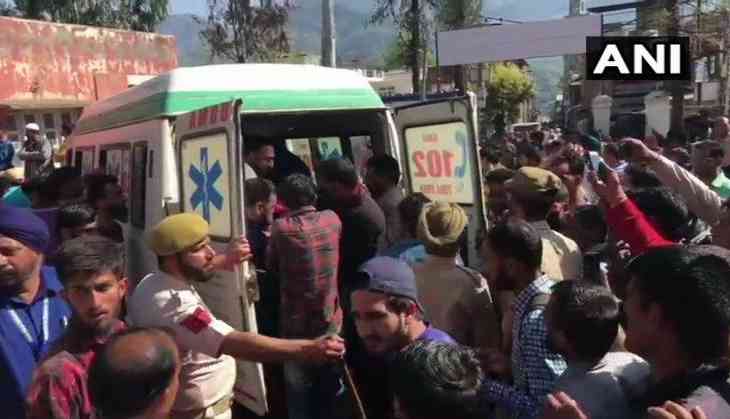 Destruction in Poonch sector
Amidst the heavy shelling of Pakistani troops across the Line of Control in Poonch sector on forward areas, a Border Security Force soldier got martyred along with a 5-year-old girl, which has sparked panic in the residents living near the border area.
The girl Sobia lost her life, while two other civilian suffered injuries after a shell exploded near their house in Shahpur sub sector on Monday afternoon, the officials have said.
Visuals from Poonch District Hospital: Total 5 security personnel got injured, of which 1 succumbed to his injuries, in ceasefire violation in Mankote & Krishna Ghati sectors of Poonch district, today. A 5-year-old girl has also died in the ceasefire violation. #JammuAndKashmir pic.twitter.com/hMC4RnmqGt

— ANI (@ANI) April 1, 2019
As per latest reports, the shelling by Pakistani troops have been continuing in Krishnagati, Kerni, Mankote, Gulpur, Degwar Shahpur and Poonch sub-sectors. The officials have further said that around six houses have been damaged in the incident of shelling from Pakistan.
A total of eleven persons were injured in the heavy shelling by Pakistani Army, including six soldiers. All have been hospitalized.
News agency ANI had tweeted, "Total 5 security personnel got injured, of which 1 succumbed to his injuries, in ceasefire violation in Mankote & Krishna Ghati sectors of Poonch district, today. A 5-year-old girl has also died in the ceasefire violation."
Also read: Banihal Car Blast: Suspected Hizbul terrorist behind abortive attack on CRPF convoy arrested