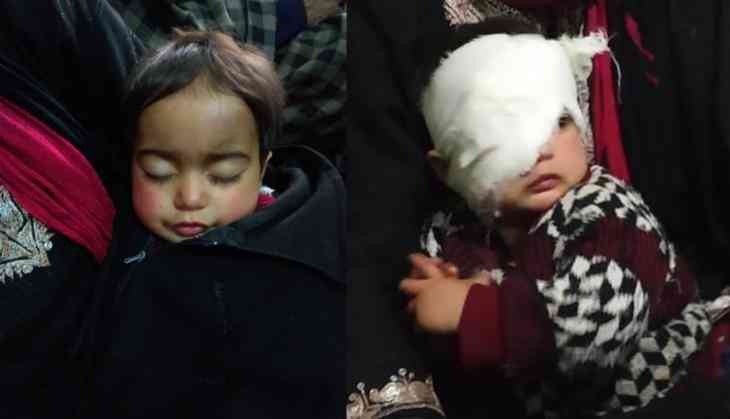 On Sunday morning, a 20-month-old baby girl was among 20 injured in Shopian district where six militants a civilian and an army man were killed in a gunfight. The baby identified as Hiba Nisar was hit with a pellet in her right eye inside her home.
She was rushed to Shri Maharaja Hari Singh (SMHS) Hospital's ophthalmology department in Srinagar. She underwent an immediate surgery. Doctors, however, say her condition is critical and fear she might lose sight in one eye.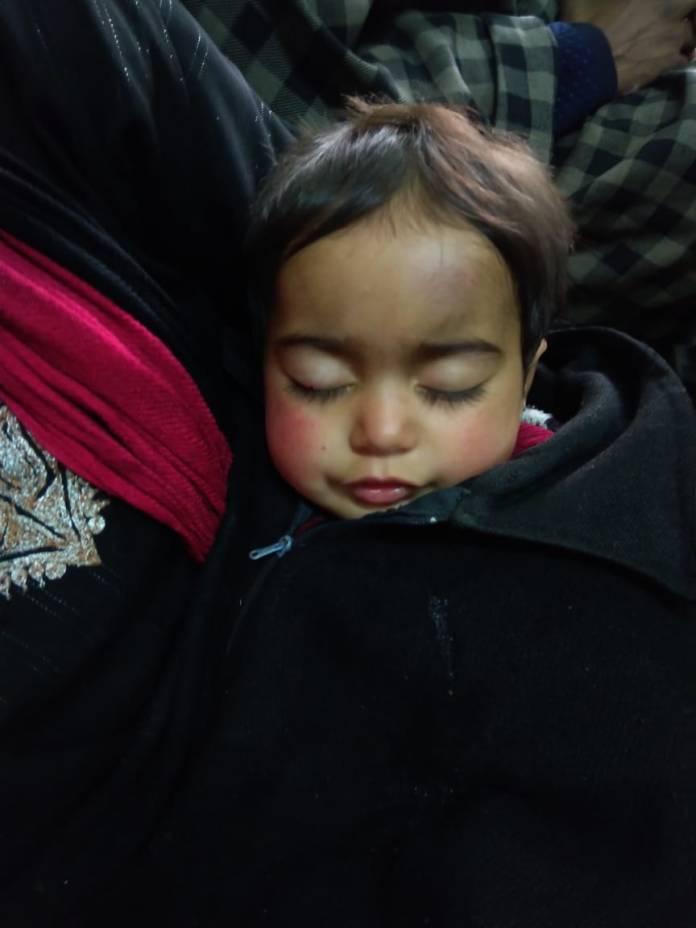 The clashes broke out between civilians and security personnel in Shopian following an early morning encounter on Sunday. According to reports, a civilian was killed and around 60 people were injured in the protests that led to Hiba's eye injury.
"We were inside our home and intense tear gas shelling was going on outside. At one point, my five-year-old son began complaining of trouble in breathing. I decided to take my children out but as soon as soon as I opened the door, three men (security personnel) fired pellets on us directly," she said to IndianExpress while holding Hiba in her arms at the hospital.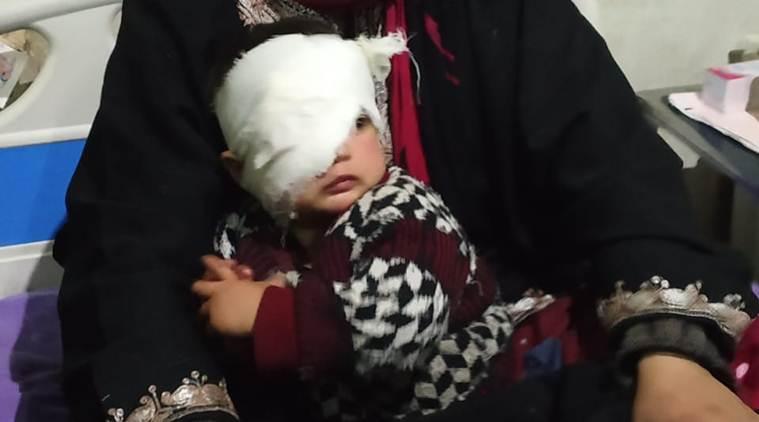 Baby Hiba's mother Jan also suffered a pellet injury on her hand when she was trying to save her children. "I put my hand on Hiba's face to protect her.. had I not put my hand, her face would have been disfigured with pellets."
"Her condition is not good. We are keeping our fingers crossed and see how she responds to the treatment," a doctor at the Department of Ophthalmology, SMHS, quoted saying to The Indian Express.
A wailing Jan says: "What was her fault? She is too young to understand, what has happened to her…I only pray to God to give a severe punishment to those who are responsible for this, As a mother, I only can understand what she is going through."
Also read Shocking! Father slashes baby girl's neck, cuts vocal cord after a fight with the wife over her extra-marital affair; arrested