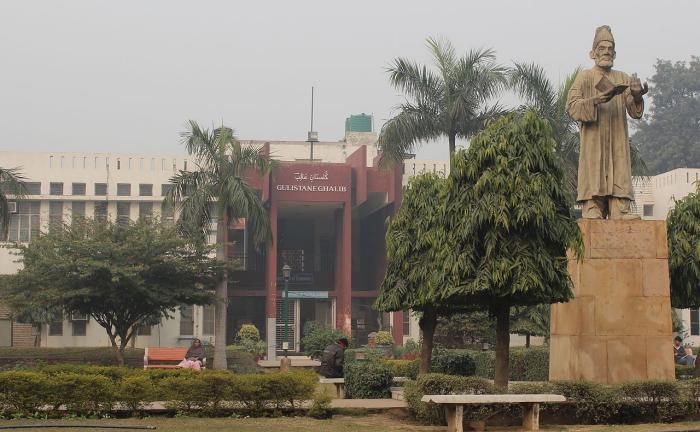 The new rule making it compulsory for girls staying in Jamia Millia Islamia (JMI) hostels to obtain permission for late nights has not gone down well with a section of students who have termed it as "sexist" and "partial".
However, the varsity authorities claimed it was "in students' best interests" and the hostel administration will be accommodative if genuine needs arise.
What is the notice?
The notice addressed to girl students stated "Residents of the hall of Girls are informed that no late night is allowed any more. You are, therefore, required to follow the norms, in your own best interests."
Previously girl students residing in hostels were allowed to stay out of the premises till 10 pm twice a month when the usual deadline of 8 pm was not required to be followed.
However, now girls who wish to stay out a little longer can do so only with the written permission from their local guardians.
Criticism
The students are pleading that rules for girls residing in hostels at the university are sexist as there are no curfew hours for boys. If security is the reason for these strict rules for girls, then what about the security of boys.
Some are claiming that theymdon't have many accommodation options in areas near JMI, so they are forced to take up the hostel accommodation despite their rules being impractical.
"Even if we go out for projects and other research related meetings, which could be in areas far off from here, how can we be necessarily back by 8 PM?", said a student.
This is not the first time that the varsity's diktat has raised students' eyebrows, earlier this year, 4 students were served notices by the varsity administration for putting up sanitary napkins with written messages across the campus without seeking prior permission, as a part of their "sanitary pads" campaign against rape and sexism.
Defence
University authorities are claiming that the notice has not been appropriately construed, "We have issued the notice in best interest of the girl students keeping in mind the security and safety concerns," said Jamia Spokesperson Mukesh Ranjan.
"We are an educational institution which works towards enabling the students to pursue opportunities and options and not disable them. If there are genuine needs like that for projects or research work, the hostel administration will evaluate such requests," he added.
(with inputs from PTI)