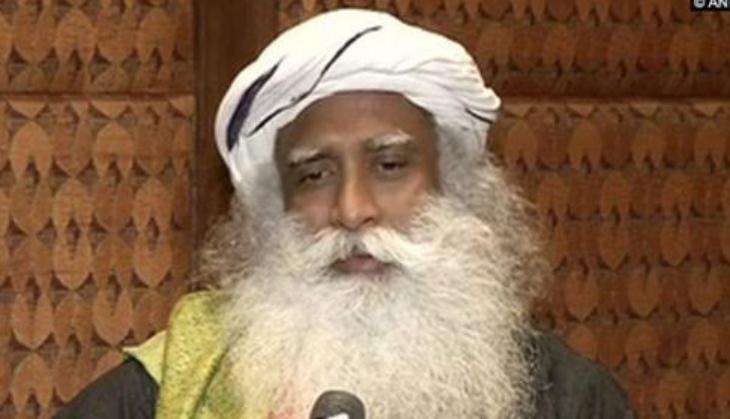 Coming out in support of the banned bull taming sport, Jallikattu, spiritual writer and founder of Isha Foundation Sadhguru Jaggi Vasudev on Friday said it is not a bull fight but a festival to honour the animals.
Urging the people to look at the sport with much more openness, the spiritual guru said the rural youth of Tamil Nadu should be allowed to play the game.
"This is the only festival in honour of the animals who are our stakeholders in the making of our food, in the tilling of our lands and in our economic process. This is an experience in the agricultural society...This is not a bull fight, this is embracing the bull because these are priced bulls they don't want to kill them," he told ANI.
The yogi, who was attending the ongoing Jaipur Literature Festival, argued that the centuries-old sport was conducted to honour animals and not to carry out any cruelty against them.
"We understand that a law court will go with the presentation that is made to them. It is time that a proper appeal is made putting forth how this is a tradition which is beyond 5,000 years old. It is not just about the age of the tradition. It is a harmless sport. Because of certain commercial aspects coming in, because of betting involved in some places and heavy money being involved people start torturing the animals to win at any costs. But that is not the case with most of the villages," he added.
Meanwhile, Tamil Nadu Chief Minister O. Panneerselvam said he has taken legal advice over ban on Jallikattu, adding that a draft of ordinance has been sent to the Home Ministry.
While informing about the ordinance, Panneerselvam urged the protesters to end their agitation over Jallikattu, adding that he had discussion with experts regarding amendments to be enacted on the bull taming sport law by the state.
Panneerselvam met Prime Minister Narendra Modi on 19 January urging him to promulgate an ordinance to lift the ban on Jallikattu.
The Prime Minister told Panneerselvam that the Centre would be supportive of steps taken by the state government.
He, however, added that the matter is sub-judice.
Also Dravida Munnetra Kazhagam ( DMK) announced a state-wide ' rail roko agitation' where they will create a massive blockade around the state's railway stations.
-ANI