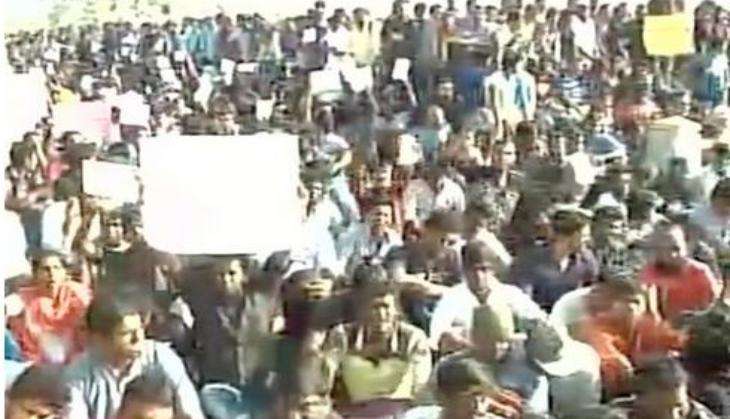 The Jallikattu protests today reached Delhi with scores of people including students from Tamil Nadu demonstrating against the ban on the bull-taming sport.
The protesters, led by Tamil lawyers in Supreme Court, took out a march from Mandi House to Jantar Mantar raising slogans against People for the Ethical Treatment of Animals (PETA) and the ban on Jallikattu.
Protesters, numbering more than 200, claimed that they don't have any affiliation to any political party or organisation.
"We don't have any political affiliation. We have gathered here for the protection of Tamil culture and its rich heritage," advocate Mayilsamy, a Supreme Court lawyer, who was among the protesters told PTI.
"The intention of PETA is to destroy the Tamil culture.
They want to eradicate the local breed of cattle and introduce foreign breeds into Indian markets," lawyer Anandaselvam said.
Students from various educational institutions in Delhi had also joined the on-going protest against the ban on the bull-taming sport.
"Jallikattu is our traditional right. We have 50 MPs in Parliament. They were not able to do anything to protect our Jallikattu. We need amendment in the Prevention of Cruelty to Animals Act," Tirupathy, another protester said, adding that they thank the apex court and the PETA for making a local culture world famous.
Meanwhile, Tamil Nadu CM O Paneerselvam today met Prime Minister Narendra Modi and sought ordinance for the conduct of Jallikattu.
Even though Modi expressed Centre's inability to promulgate an ordinance on the issue, Panneerselvam said his government will soon take steps for holding banned Jallikattu event with the backing of the Centre.
In Chennai, massive protests in support of Jallikattu continued at the Marina beach and other parts of Tamil Nadu, with hundreds more joining the agitation.
Unfazed by the Chief Minister's call to withdraw protests, thousands of volunteers remain steadfast on their demand for holding the bull-taming sport in the state.
--
PTI