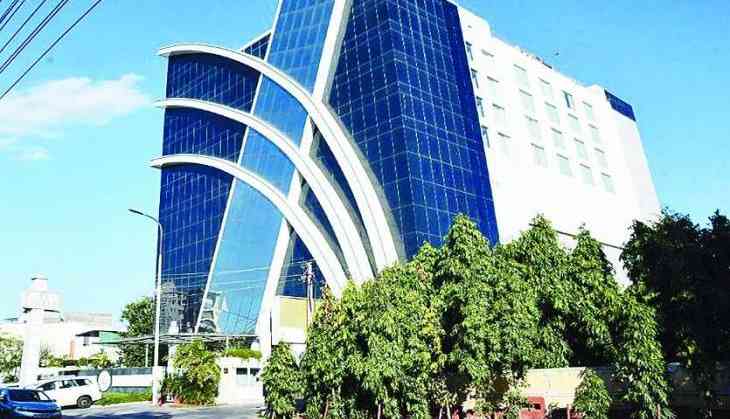 Even after Supreme Court and High Court's vigilance and government's persistent effort to curb illegal construction, the issue is going unheard in Jaipur where a hotel has been alleged to have made extra storey and other amenities without proper permission.
Situated at C-scheme's Subhash Marg in Jaipur, Shakun Hotel has violated the Building Byelaws set by the Development authorities and have constructed one service floor through illegal means, whereas two illegal storey were already inked in the hotel.
As per information, none of the floor in the hotel were left unharmed as rules were violated at every juncture and as per the map (structure) passed by the authorities, the amenities of floor were tweaked. The illegality in this hotel over construction has tuned to a level where even at the terrace, swimming pool was constructed.
This game seems to be of converting illegal construction into legal, and this is how the hotel remains to function even today.
As per the documents available, contrary to the map passed by the authorities around 2336 square metre of illegal construction took place out of which 1766 square metre of illegal area's file started wandering in the government sector in 2013 but nothing happened. Same for the rest 570 metre, which could not have been legalised but construction took place either way.
The 35 point rule and regulation laid down by the Jodhpur High Court in the matter concerning the Master Plan for the construction of buildings and the Building Byelaw was a helpful verdict for the residents where it was clearly said that no illegal construction can be legalised but in the case pertaining to Shakun Hotel, it is being violated in the broad day light.
Also read: Delhi's per capita income three times the national average: Economic Survey