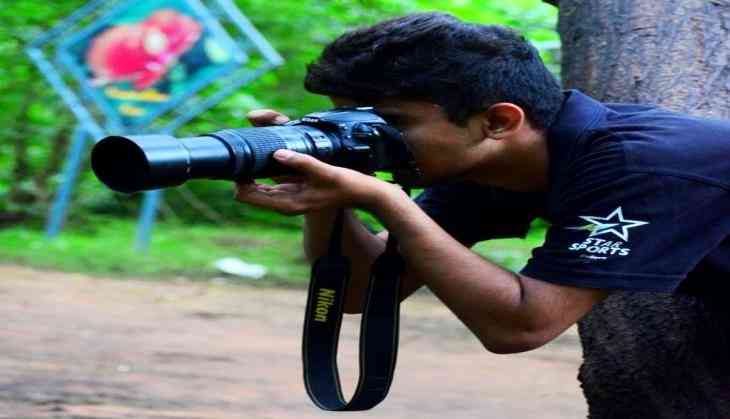 As per the latest data from the National Crime Records Bureau (NCRB) every hour one student in India commits suicide. Many young lives are lost due to compatibility problems, rising competition in academics as well as in the job market, and also due to emotional challenges.
Moved by the increasing number of student suicides, Eshan Harsh (15), a high school student from Jaipur, thought of doing something about it. His conviction on the need to spread awareness on the futility of suicides prompted him to create a short film on the subject.
Aptly named "Broken Ambitions", the film bagged the Special Jury Award at the 3rd International Short Film Festival Bengaluru (ISFFB). Eshan's creation was appreciated by the ISFFB director V V Maheshwar. Earlier, the film was also showcased at the Rajasthan International Film Festival where it had received rave feedback.
The script of the film revolves around an ordinary high school student named Hitesh who was a victim of the mental torture perpetrated by his own kin. The film reflects the repercussions of the imposition of dreams and expectations on the students. Speaking to Catch News, Eshan poured his heart out on his passion for film making and the changes that he wishes to bring about in parents' mindset through this short film. Excerpts:
How did the idea of making this film come to your mind?
The news of students committing suicide due to poor scores has been very common in newspapers. Each time I read a newspaper, I encountered such news which disturbed me a lot.Then I decided that I should create an awareness among students that failure is not the end of their ambition and their life.
Share your journey so far
I took the camera in my hand for the first time when I was in 8th class. I loved to click nature and wildlife and also started doing it professionally like clicking for models, events and then I entered the film making the concept. I made two films and "Broken Ambitions" is one of them. I want to make a career in this field.
Tell us about the film "Broken Ambition"?
Basically, this film is a guy who is not so good in studies and who is under the agony over his "non-performance" and how others assessed him. He decides to get rid of his torturous life. The film reflects the repercussions of the imposition of dreams and expectations of the parents on their progeny. The perception of being a failure often drives the victims to extreme reactions including taking their own lives. This, in other words, can be called murder!
How was your experience at ISFFB?
It was a great experience and I learned many things from professional directors and camera persons which also gave me new ideas and better insight.