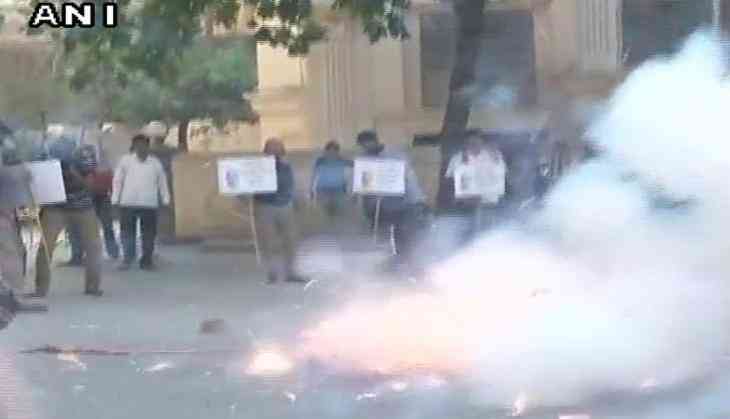 Kulbhushan Jadva's friends expressed satisfaction and joy after the International Court of Justice (ICJ) stayed his execution by a Pakistan military court.
People distributed sweets and, burst crackers at Jadhav's Powai residence and hoped that the former Indian Naval officer returns to India safely.
Subrato Mukherjee said, "It is a tight slap on the face of Pakistan. It has completely been exposed and it has become crystal clear that this case was concocted."
Earlier, the ICJ stayed the execution and upheld India's right to have consular access to the former naval officer.
Justice Ronny Abraham of the ICJ read out the much-awaited verdict and asserted that the case was indeed debatable, while also adding that the ICJ had prime facie jurisdiction in the case.
The final verdict is expected in August.
The only condition under which Jadhav now stands to face execution is if Pakistan does not comply with the ICJ's decision. India can then go to the Security Council, which may then decide upon measures to be taken to give effect to the judgement.
The UN charter entails that 'each member of the United Nations undertakes to comply with the decision of the International Court of Justice' and 'if any party to a case fails to perform the obligations, the other party may have recourse to the Security Council.'
A Pakistan military court had awarded the death sentence to former Indian naval officer Jadhav on April 10 for alleged "espionage and subversive activities."
However, India, after being denied consular access for 16th time, dragged Pakistan to the ICJ on May 8 for violating the Vienna Convention.
-ANI