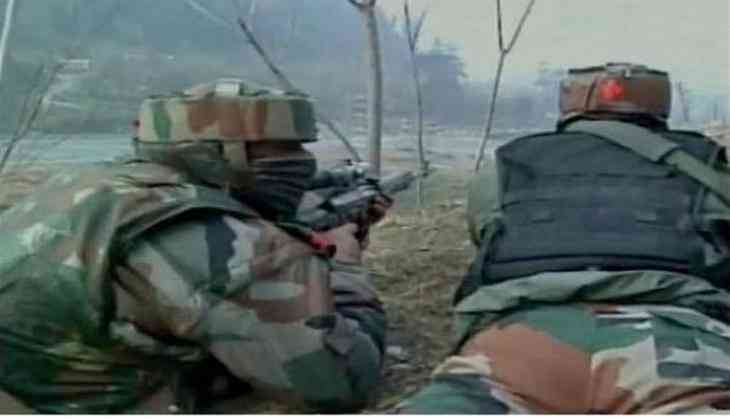 In Jammu and Kashmir, a special police officer with an AK-47 rifle goes missing after leaving from Pampore police station, news agency ANI reported. According to media reports, SPO identified as Irfan Ahmad Dar left the police station Pampore after he suffered some illness.
As per reports, the missing SPO is a resident of Kashmir's Kakapora Pulwama. Cops have launched a manhunt to track the missing cop. SP Awantipora Muhammad Zahid Malik confirmed that the SPO is missing since last evening.
However, police have even contacted his family and are yet to confirm whether he has fled with his rifle or not. According to DNA reports, Hizbul-Mujahideen has claimed that SPO who fled with an AK-47 rifle, has joined their ranks.
Reported, earlier in the day, security forces had arrested four overground workers of the militant outfit, Jaish-e-Mohammad (JeM) from Sopore area. Hizb-ul-Mujahideen on Wednesday claimed that SPO Irfan Ahmad Dar, who fled with AK 47 rifle, has joined their ranks.
The operational spokesperson of the terror organisation, Burhan-u-Din said, "SPO Irfan Ahmad Dar, a resident of Nehama Kakapora of south Kashmir's Pulwama district has joined Hizb-ul-Mujahideen."
The spokesperson also quoted Hizbul's field operational commander Mohammad Bin Qasim, as saying, "We appeal all Jammu and Kashmir police cadres to give up their job and join Hizbul Mujahideen to give a push to the resistance struggle."
Recently, an Army gunman Aurangzeb was abducted and killed by terrorists from Pulwama district of Jammu and Kashmir while he was on his way back from work to celebrate Eid with his family. The terrorists later released a video of him, brutally assaulted and killed in the outskirts of Pulwama. His bullet-ridden body was later found after J&K police launched a massive manhunt.
Also read: Sushma Swaraj's Passport Revolution: Now apply for passport from anywhere in India with mPassport Seva App; here's how