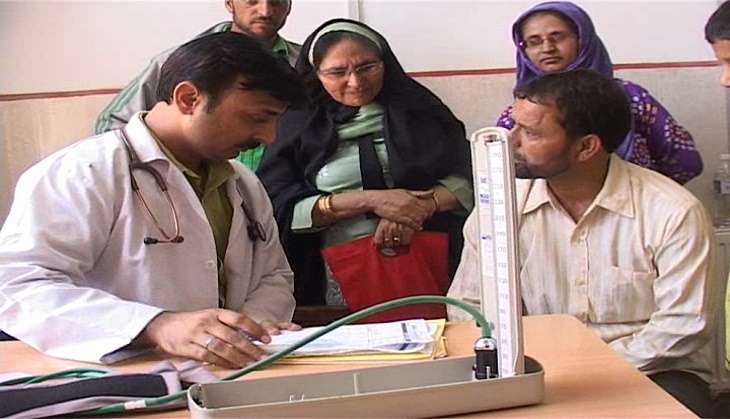 The local residents and doctors' fraternity of South Kashmir have hailed the Centre's decision to establish an AIIMS hospital at Awantipora.
According to them, the health and medical departments have set new benchmarks in the last many years around the country, adding that such an institute will be of immense help to patients of south Kashmir.
"It is very good news, especially for south Kashmir. It is due to the efforts by Mehbooba Mufti-led PDP government. The patients had to go to Delhi due to lack of facilities. It takes at least Rs 20,000-30,000 for an attendant to come along with the patient. The patients will now not have to go to Delhi," said a local.
Hailing the hospital establishment, another resident here expressed his delight and said it would be good for the people of Anantnag.
"It is good news that AIIMS will be established here. When patients are being transferred from Srinagar, they face many difficulties. It's good that even heart patients can be treated fast," added another resident.
A shopkeeper of Awantipora said that opening an AIIMS-like hospital here will benefit several districts in South Kashmir.
The Kashmir valley has only one super specialty hospital - the Sher-I-Kashmir Institute of Medical Sciences in Srinagar. With the establishment of AIIMS hospital in south Kashmir, patients will get better medical facilities at their doorstep as majority of them come from far-flung areas.
The Government of India, under Prime Minister Narendra Modi's leadership, has announced a package of Rs 4,000 crore for setting up two AIIMS, one each in Kashmir and Jammu divisions.
According to reports, 231 acres of land at Samba in Jammu division and 222 acres at Awantipora in Kashmir division have been identified for the purpose.
-ANI