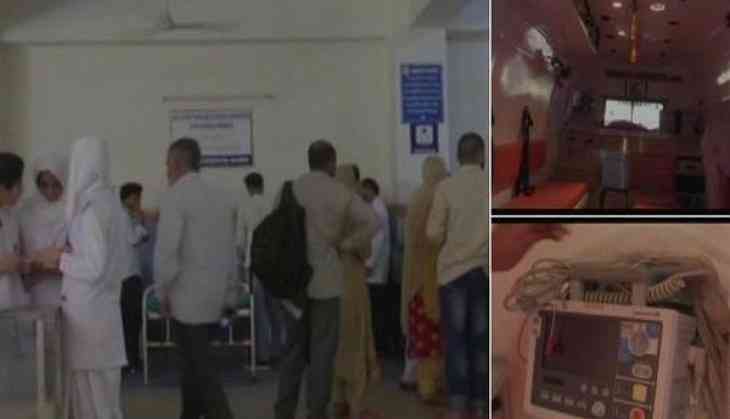 District hospital and ambulance in Jammu and Kashmir's Rajouri has been laced with modern technology to provide better treatment to the patients free of cost.
Latest machinery for conducting a various medical test and better ambulance service has been ensured by the state government so that the patients of the region do not have to rush to other cities.

Medical officer of the hospital, Dr. Shailender while taking to ANI, informed that the with the availability of modern equipment they are now able to perform surgeries of an appendix, hernia, and others easily, which was not possible earlier.

The people of the region also lauded the initiative and expressed satisfaction.
"Now we do not have to go to Jammu for surgery and tests, patients from nearby villages also come here for treatment," said a local.
(ANI)