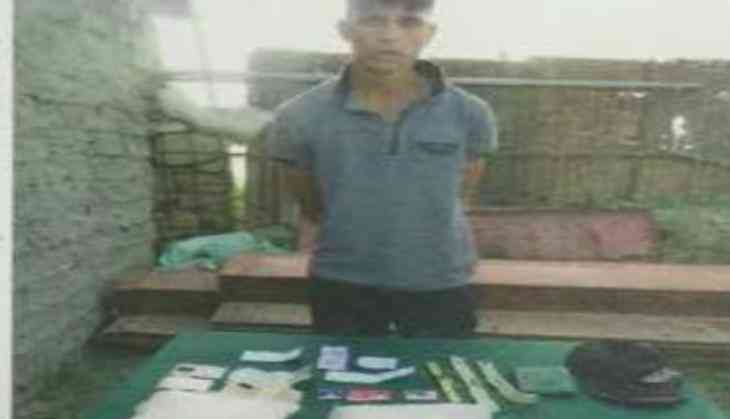 In a major success, the Indian Army apprehended Md Kasim, along with two packets of heroin, valued at approximately above Rs. two crore from the Line of Control in Bhimber Gali of Jammu and Kashmir's Poonch district on the night of 29 May.
23-year-oldMd Kasim under the garb of cattle grazer had gone to the LoC and received the consignment of heroin from a Pakistani Occupied Kashmir national.
The alert troops of the Army challenged and apprehended the individual.
The apprehension is a significant blow to the nefarious designs of Pakistan Army in facilitating narco smuggling to fund terrorism in the state of Jammu and Kashmir.
An FIR has been lodged with the Poonch Police. The search of the area and further investigations are under progress.
-ANI