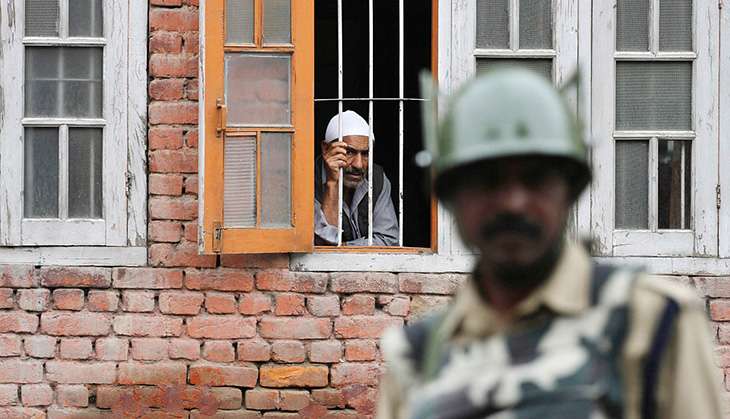 The death toll in Jammu and Kashmir climbed to 45 on Monday when two women, aged 60 and 40, were killed as the Army fired on a mob that threw stones and tried to grab the jawans' weapons. A young man also died in the firing and about six people were injured.
Army spokesperson Colonel NN Joshi said on Tuesday: "The troops were forced to open fire yesterday when a large mob turned violent, resorting to heavy stone-pelting, and attempted to snatch weapons from the soldiers." According to The Telegraph, he added that the Army deeply regretted the unfortunate loss of lives in the incident and there would be an investigation.
According to residents of Churath village where the firing took place, army men had arrested two men from a neighbouring village and beat up people who got in their way at Churath.
"My cousin and some local youths were playing volleyball.... As the army party was thrashing the locals, people, including women and children, came out to rescue the youths," said Feroz, cousin of Showkat Ahmad, the young man who was killed in the firing.
He continued: "That army party left, but many people had assembled on roads. It was when an army vehicle was heading to Kulgam that some people threw stones at them. Three army men descended from their vehicle and opened target fire on the people.... Sayeeda, who was not just elderly but also a patient, took a bullet in her head," he said.
Sayeeda Begum, 60, and Neelofar Jan, 40, were the two women who died in the firing.
Feroze said: "Sayeeda was a grandmother. Neelofar was a mother of four. Does the army want to tell us that these women tried to snatch weapons from them?"
According to residents of the village, all three received bullets above the waist: Sayeeda in her head, Neelofar in her abdomen and Showkat in his chest.