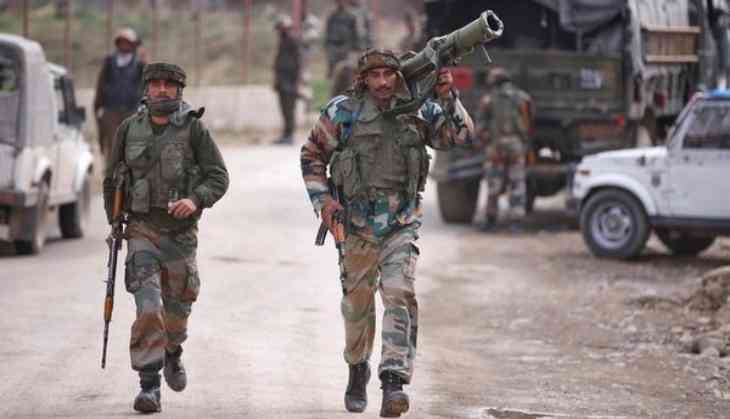 J-K ceasefire violation: Defence experts want punitive action against Pak
With the ceasefire violation in Nowshera sector claiming life of a civilian and injuring other, the defence experts on Thursday professed for a swift and punitive action against Pakistan.
Asserting that it is high time Pakistan should mend its ways, defence expert P. K. Sehgal said, 'Pakistan continues to indulge in mischief. It is absolutely essential that the retribution from our side is very swift and exceedingly punitive . America to yesterday had warned Pakistan that if it continue to do what it is doing, India is bound to act and react very strongly. It is high time that Pakistan stops this mischief once for all.'
Echoing similar views, another defence expert Praful Bakshi called for a stern action while intensifying intelligence output.
Bakshi said that Pakistan is under immense pressure post ICJ ruling in Kulbhushan Jadhav case and hence is resorting to such acts.
'Pakistan is under intense pressure, the case of Kulbhushan has already put Pakistan in its place. The international pressure on Pakistan at this point of time is immense. The Pakistan army and ISI are now getting a little out of control. They just don't know actually how to behave, so they are doing what they do,' said Bakshi.
'The problem is we are having casualties and this is the problem which is on our side that we should actually anticipate what is going to happen and we could have pre-empted it, this is what we should do. We should intensify our intelligence gathering agency and we have to take offensive action, before the attackers we have to attack. This is where we are having a little problem and if we change this then I believe that there should be no problem,' he added.
One woman was killed and her husband got injured in yet another ceasefire violation by Pakistan in Jammu and Kashmir's Nowshera sector in Rajouri district, in the early hours today.
-ANI