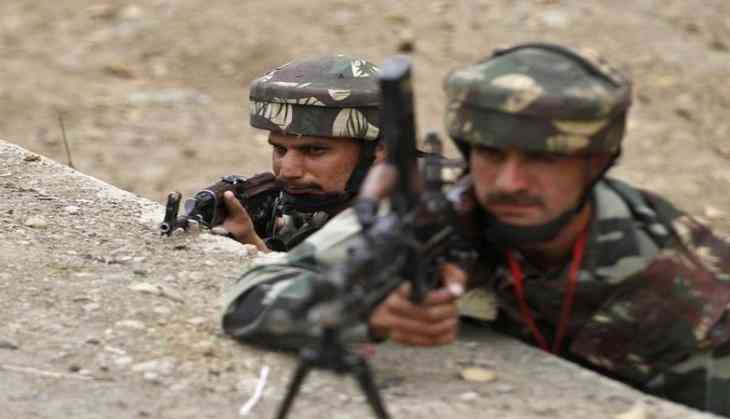 At least one Indian Army personnel was killed on 3 June in an attack by terrorists on an Army convoy in Anantnag's Qazigund in Jammu and Kashmir.
Two others have been injured while two other personnel are critically injured.
The convoy was moving from Udhampur to Srinagar when it was fired upon by terrorists.
Continuing its relentless assault on the Indian Army along the Line of Control (LoC), the Pakistan Army earlier on 3 June initiated indiscriminate firing along the LoC in Krishna Ghati sector.
This comes after its fresh provocation earlier in the day in Poonch.
The Indian Army posts are retaliating strongly and effectively. The firing is presently on.
Meanwhile, an Army convoy in Anantnag's Qazigund was attacked by terrorists.
According to reports, around five to six jawans have been injured in the attack.
At least one civilian was injured in ceasefire violation by Pakistan in Jammu and Kashmir' Poonch sector earlier on 3 June.
The ceasefire violation started on 2 June night at around 11 p.m.
Earlier on 1 june, Two civilians were injured in shelling by Pakistan at Krishna Ghati sector of Jammu and Kashmir.
-ANI