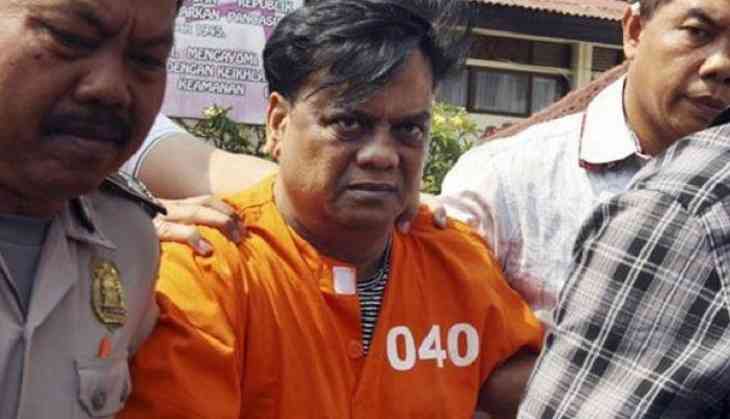 Chhota Rajan found guilty
The special Maharashtra Control of Organised Crime Act (MCOCA) court has announced convicted Chhota Rajan guilty in the murder case of Jyotirmoy Dey today. While Asian Age journalist Jigna Vora and another accused, Joseph Paulsen, have been acquitted by the MCOCA court in Mumbai. However, the quantum of punishment likely to be pronounced at 5 pm today.
J Dey was shot by the members of gang multiple times with Mumbai-based gangster Chhota Rajan.
Besides, the underworld don, the other convicted in the case are Satish Kalya, Anil Waghmode, Arun Dake, Mangesh Aagawane, Sachin Gaikwad, Abhijeet Shinde, Neelesh Shendge, Deepak Sisodia.
Dey was a crime reporter and he had written several reports on the Mumbai's underworld, and his stories are mainly focused on Chhota Rajan. The reporter also called Rajan as 'chindi' (a small fry) in his stories.
The incident occurred on 11 June 2018, when Mid-Day crime reporter was allegedly shot by the seven-member gang affiliated to notorious gangster Chhota Rajan in Powai.
As per the reports of TOI, J Dey's sister is demanding a death punishment to the accused. She said that 'I want all the accused to get a maximum punishment of death and nothing less than that, who had killed my brother. Because then only she will be in peace when all the convicts got the punishment.'
The case was full of twists and turns, another shocking news came to light when police had arrested the Deputy Chief of the Asian Age, Jignesh Vora on 25 November 2011 including 10 others. Police got the doubt on Vora as when they come to know that she was in regular contact with Chhota Rajan and also provoked the don to kill Dey.
The Special MCOCA court had framed the charges against all 10 accused involved in the murder case of J Dey in June 2015. All the name of 10 accused are Rohit Thangappan Joseph alias Satish Kalya (28); Abhijeet Kasharam Shinde (27); Arun Janardhan Dake (27); Sachin Suresh Gaikwad (35); Anil Bhanudas Waghmode (35); Nilesh Narayan Shendge alias Bablu (34); Mangesh Damodar Agawane (25) (all who conducted recce and/or were shooters); Jigna Vora; weapon supplier Deepak Sisodia (28) of Dehradun; Joseph Paulson (43).
The trial was restarted after the extradition of Rajan. Later, CBI took the charge of the case and a supplementary charge sheet was filed in 2016. According to the CBI, the crime reporter Rajan had written two books on Chhota Rajan in which he only showed that he was criminal and also shown the rivalry with Dawood Ibrahim. About 155 witnesses deposed, of which seven were declared hostile. Key witnesses were journalists to whom Rajan spoke after the murder.
Also read: Get your mobile SIM cards without giving your Aadhaar Card details; here are the alternatives