Namit Hans
| Updated on: 13 February 2017, 3:28 IST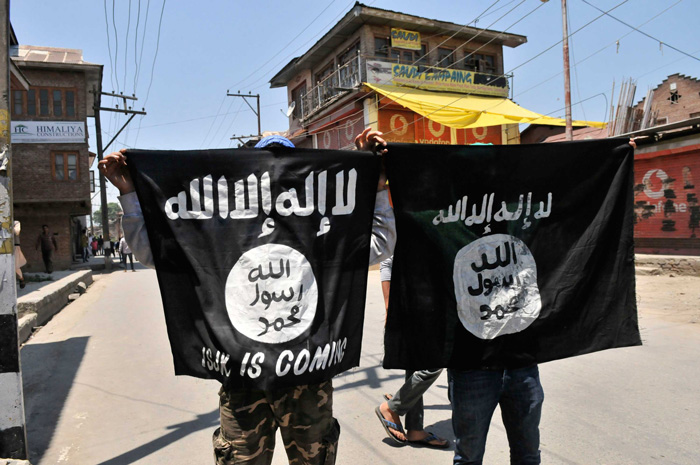 The Ministry of Home affairs may hold a meeting with 12 state DGPs on 1 August to formulate a strategy to counter the growing threat of terrorist group ISIS's influence in the country.
The priority of the strategy would be to control the radicalisation of the youth and also to escalate efforts towards neutralising extremist ideologies.
This decision comes after four Indian teachers were kidnapped in Libya allegedly by the ISIS. Two of them were released on 31 July and were taken back to safety.
Does India face a serious threat from ISIS?
- Since last year, separatist elements have been waving ISIS flags in Kashmir. The first such incident happened in July 2014
- More than a dozen such incidents occurred in July 2015. Flags with 'ISIS is coming to India' written on them were waved in Kashmir during the holy month of Ramzan
- A report published in US Today on 28 July claimed that they had managed to get hold of a 42-page internal document belonging to the terror group. The report stated that the ISIS might be planning to attack India. However, Indian intelligence has rubbished this report
- Scores of individuals have left India to join the ISIS in Iraq. In July 2014, the Indian intelligence confirmed that two engineering students belonging to a family of doctors in Maharashtra were fighting near Baghdad.
- Recently, the Indian government banned more than 40 web pages which were allegedly used by terror groups to provoke minority communities and radicalise Indian youth.
What is ISIS?
- Islamic State of Iraq and Syria is a militant group or a self-proclaimed caliphate which operates under the leadership of Abu Bakr al-Baghdadi
- It controls large areas of Iraq and Syria and smaller areas in Nigeria and Libya. More than 10 million people live in territories occupied by the ISIS and several thousands from around the world have left their countries to join them.
- On 29 June 2014, the group proclaimed that it is a worldwide caliphate named Al-Baghdadi as their caliph. It was renamed Islamic State and claimed authority over Muslims around the world.
- However, the concept of Islamic State has been rejected by governments and Muslim leaders of different countries around the world.