Somi Das
| Updated on: 19 May 2016, 13:35 IST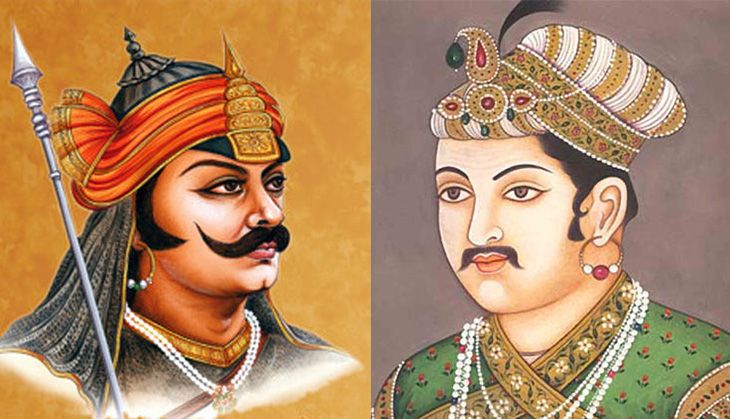 Ever since reports of Union Minister VK Singh's letter on why Delhi's Akbar Road should be changed to Maharana Pratap road, several BJP leaders have come out in his support. One of them being BJP spokesperson Shaina NC.
However, she might have gone a bit too far while putting her views across. In one of her tweets, backing VK Singh's proposals, she draws a parallel between an Akbar Road in India and an imaginary road named after Hitler, in Israel.
#AkbarRoad should be renamed to Maharana #Pratap Marg.
Imagine #Hitler Road in #Israel ! No country honours its oppressors like we do!!

— ShainaNC (@ShainaNC) May 18, 2016
In a phone interview, Catch asked her that as historically Akbar has been lauded for being a liberal ruler, wasn't the comparison unfair.
Shaina clarified that her intention was not to compare the two. "I haven't compared Akbar to Hitler. But the fact is that Mughals were oppressors. I have only said that imagine there is a Hitler road in Israel. The comparison here is that no country honours its oppressors. The irony is in Delhi you have a Babar, an Akbar, a Humayun. But where are the real heroes? Don't we need to recognise them?" she asked.
Justifying her demand for renaming one of the most high profile roads in Lutyen's Delhi, she sasid: "The fundamental point that VK Singh was making while talking about this was highlighting the secular character of Maharana Pratap. He is one of the biggest heroes when it comes to motherland and sacrifice. He was not only instrumental in stopping the might of King Akbar but he was truly secular too. See what his army comprised. There was a Pathan, he had Bheels and adivasis as soldiers. We need to give him his due."
On being questioned if renaming a road after Emperor Akbar, who was known for his secular and liberal policies, is the only way to give Maharana Pratap his due, she says one has to recognise the role he played to stop the advent of the Mughals.
So, does the BJP support renaming of all roads after Mughals? She replied, "There is a Babar, there is a Akbar, there is a Shahjahan. There has to be a limit to this."
The whole buzz around renaming Akbar road began with VK Singh writing a letter to Urban Development Minister M Venkaiah Naidu on Tuesday making the demand. Earlier, Haryana Chief Minister ML Khattar had made a similar demand. In an Indian Express report, however, the Central government has said that the Ministry of Urban Development is not authorised to rename roads in Delhi. It is reportedly, under the Delhi government jurisdiction.
The demand for renaming Akbar road comes nine months after Delhi's Aurangzeb Road was renamed APJ Abdul Kalam Road.