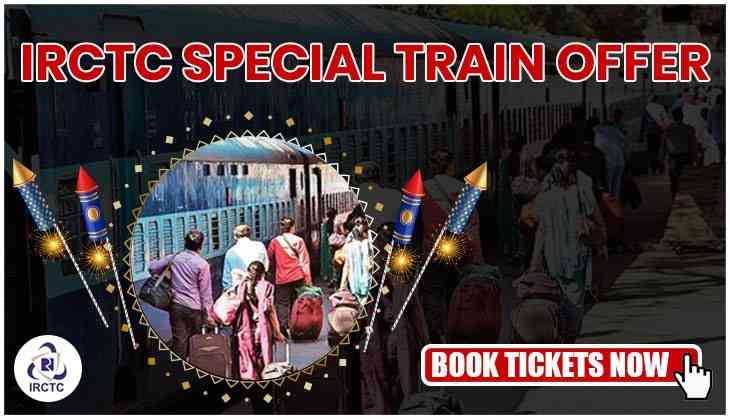 In a move to avoid rush during the festive season, Indian Railways once again announced special trains for its passengers.
It has been noticed that during festival time, passengers face difficulties while traveling from one location to another. Likewise previous trends, IRCTC has announced Diwali and Chhath Puja special train that would run during Diwali and Chhath puja season in the month of October and November 2019.
This year, Diwali will be celebrated on October 26 and 27, 2019. Another popular festival i.e. Chhath Puja will be celebrated on November 2, 2019.
Therefore, the Railway department has released a list of trains that would only run during this period to divert the heavy rush of passengers.
Check out list of Diwali, Chhath Puja Special Trains:
1. Lucknow - Anand Vihar Terminal Special
It will start on October 8 and will run till November 5. The train will only travel on Tuesdays and the train will depart from Lucknow at 7:05 PM and reach Anand Vihar at 5:15 AM.
2. Gorakhpur - Chandigarh Special
Train Route: Gorakhpur- Chandigarh
Train Time:
Departure Time from Gorakhpur: 10:10 pm
Arrival Time at Chandigarh: 2:25 pm
Lucknow will be the main stop en route.
3. Varanasi - Bhatinda Special
Train Route: Varanasi - Bhatinda
Journey Schedule:
It will run from October 7 to November 4 and will run only on Mondays.
4. Varanasi - New Delhi Special
Journey Schedule:
The train will run from Varanasi station to New Delhi station on October 24, 27, 30 as well as November 2. Train will halt en route at Charbagh.
So, book your train before seats would gets filled...