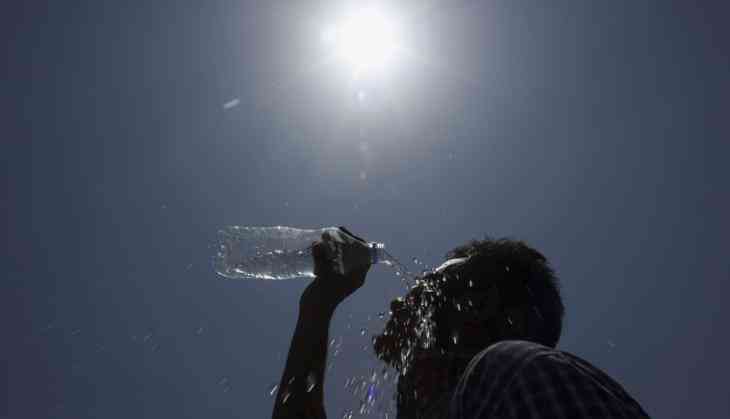 The northern part of India continues to remain under the grip of an intense heat wave, with temperatures crossing the 45-degree Celsius mark in several places.
However, according toSkymet Weather, heavy to very heavy rainfall is likely to occur over Lakshadweep and moderate to heavy rainfall over Kerala and Coastal Karnataka. Light to moderate rain can also occur in some parts of Tamil Nadu.
Due to this, states like Bihar, Jharkhand, Madhya Pradesh and West Bengal are likely to witness heavy spells of rain in some regions.
On Sunday, Delhi recorded a maximum temperature of 45.8 degrees Celsius at the Palam Observatory which is five notches above the season's average.
Earlier on May 25, the India Meteorological Department (IMD) predicted that the people will get some relief by the end of this month after Easterly winds reach the National Capital.
"The Heatwaves will continue in Rajasthan, Haryana, Uttar Pradesh, Punjab and Delhi NCR, till May 27. People are advised to stay indoors. Easterly winds to reach Delhi around May 29, will bring some respite from the heatwave," said a Scientist, IMD, Dr. Kuldeep.
(ANI)